Adult Oral Health
The ICHOM Set of Patient-Centered Outcome Measures for Adult Oral Health, is the result of hard work by a group of leading dentists, researchers, patient representatives, measurement experts, and economists. It represents the outcomes that matter most to adults in Oral Health. We urge all providers around the world to start measuring these outcomes to better understand how to improve the lives of their patients.
Patient-reported outcome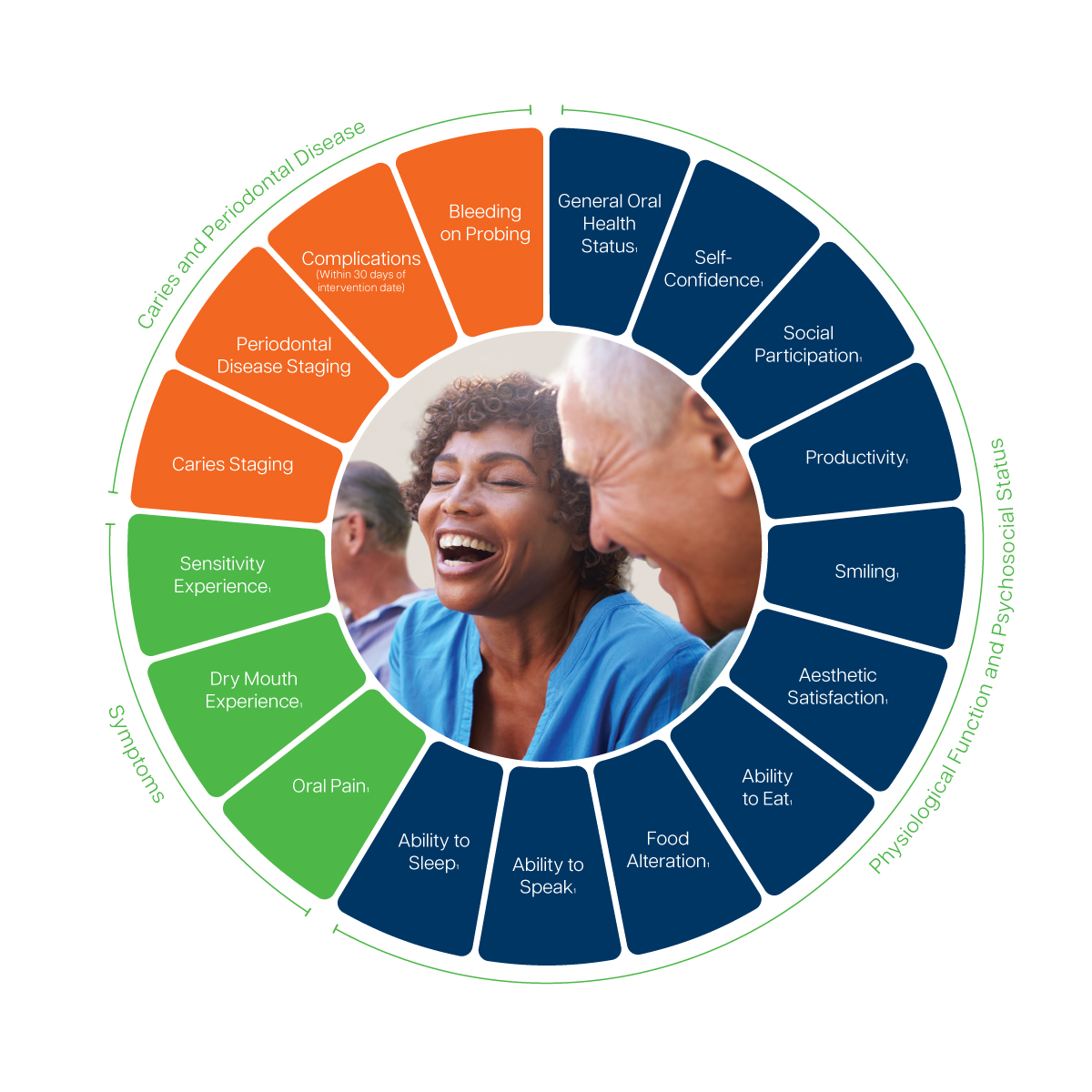 Implementation Resources
You will need a Connect account to access the following documents:

All of the basic information you need to implement ICHOM Sets is available in the links above.
However, for a faster, more easily integrated process, we offer digitised versions of the Set measures. These are designed for immediate upload to existing EMR systems.
This is available as part of our Accreditation package, which recognises your work in putting patient outcomes at the heart of treatment.
---
Team that developed this set
PROJECT TEAM
Chair | Michael Glick | School of Dental Medicine, University at Buffalo
Chair | David Williams | Bart's and The London School of Medicine and Dentistry, Queen Mary, University of London
Research Fellow | Richeal Ni Riordain | University College Cork
Project Leader | Stacie Myers | ICHOM
Research Associate | Sarah Whittaker | ICHOM
AUSTRALIA
Deborah Cole | Dental Health Services Victoria
Jacqui Gibson*
Rebekah Kaberry*
Mark Smith | Hospitals Contribution Fund
BRAZIL
Roger Keller Celeste | Federal University of Rio Grande do Sul
THE NETHERLANDS
Stefan Listl | Radboud University | Heidelberg University Hospital
NEW ZEALAND
Murray Thomson | University of Otago
NIGERIA
Eyitope Ogunbodede | Obafemi Awolowo University
UNITED ARAB EMIRATES
Shiamaa Al Mashhadani | Dubai Health Authority
UNITED KINGDOM
Jennifer Gallagher | King's College London
Anup Karki | Public Health of Wales
Georgios Tsakos | University College London
UNITED STATES
Krishna Aravamudhan | American Dental Association
Jane Barrow | Harvard Dental School of Medicine
James Crall | UCLA School of Dentistry
Elsbeth Kalenderian | UCSF School of Dentistry | Harvard Dental School of Medicine
Richard Niederman | NYU College of Dentistry
Marko Vujicic | American Dental Association
*Patient Representative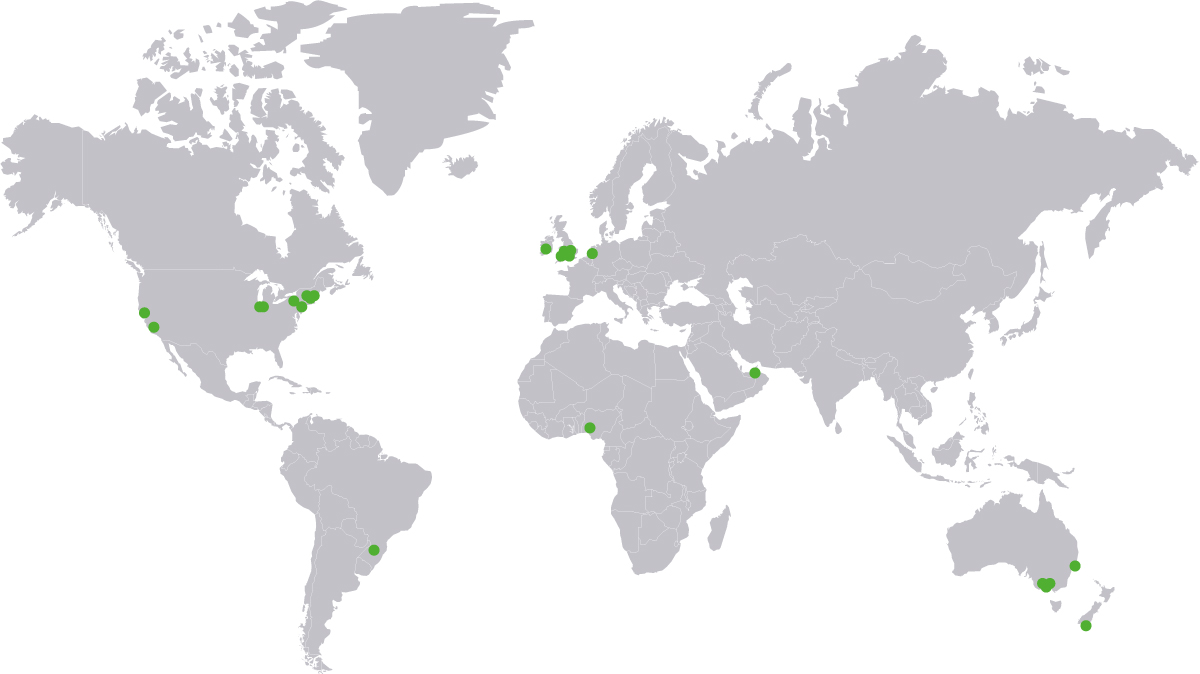 ---
Are you implementing ICHOM Sets?
If your are implementing ICHOM Sets, please help us understand more about your journey by filling in our Implementation Survey. Click on the link below to complete:
View survey
Implementation Map
We would like to add you to our Implementation Map if you are implementing or have implemented ICHOM Sets. Please click on the button below for more information.
Find out more