Advanced Prostate Cancer
The ICHOM Set of Patient-Centered Outcome Measures for Advanced Prostate Cancer is the result of hard work by a group of leading physicians, measurement experts and patients. It is our recommendation of the outcomes that matter most to patients with Advanced Prostate Cancer. We urge all providers around the world to start measuring these outcomes to better understand how to improve the lives of their patients.
Recorded via the Common Terminology Criteria for Adverse Events (CTCAE), version 4.0
Recorded via the Eastern Cooperative Oncology Group (ECOG) score
Includes pain-related quality of life and need for pain medication
Includes urinary incontinence, urinary frequency, urinary obstruction, urinary irritation, and bowel irritation
Includes hormonal symptoms
Recommended to track via the European Organization for Research and Treatment of Cancer Quality of Life Questionnaire (EORTC QLQ-C30)
Recommended to track via the Expanded Prostate Cancer Index Composite (EPIC-26)
Includes symptomatic skeletal related event, time to metastasis, castration resistant disease, and procedures needed for local progression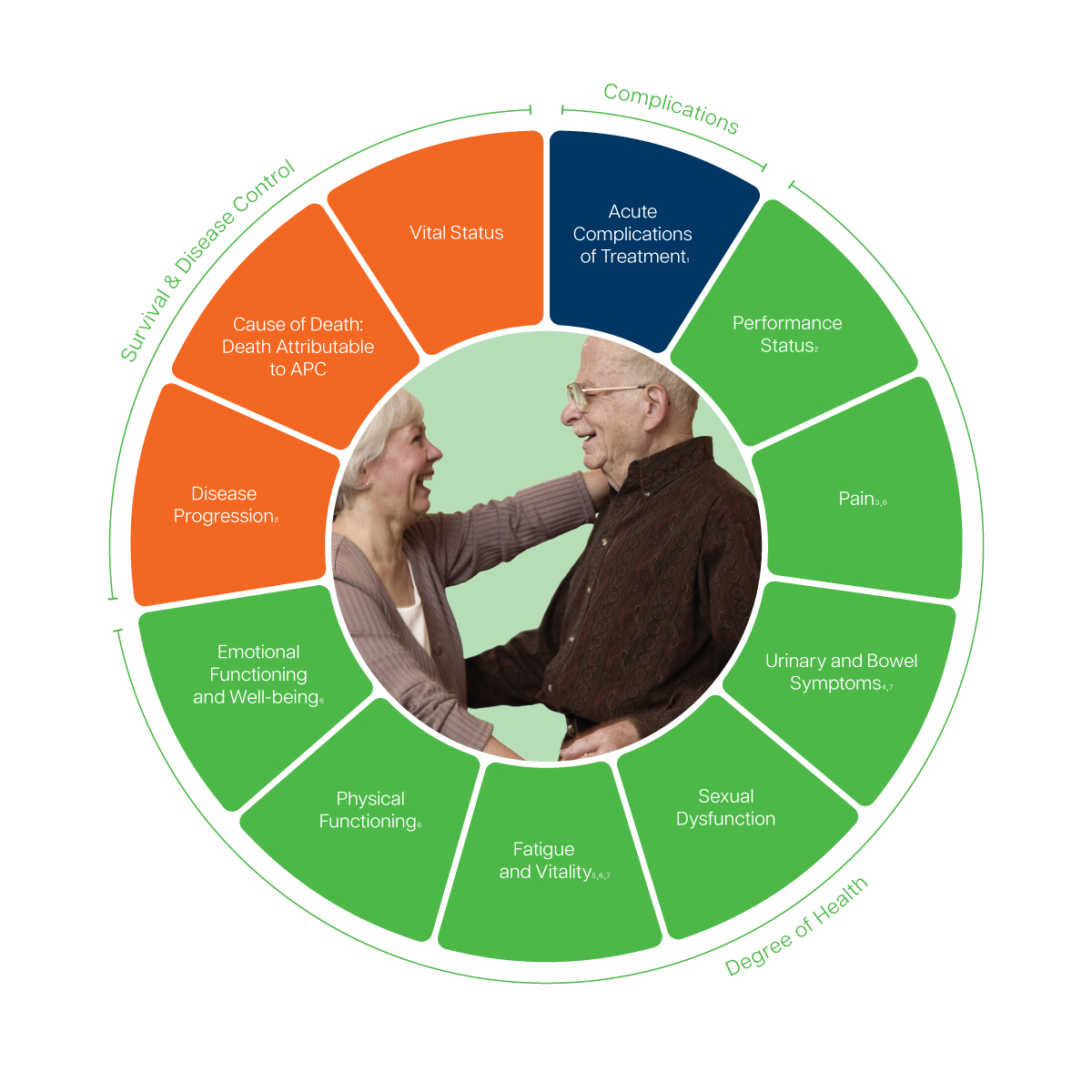 Implementation Resources
You will need a Connect account to access the following documents:

All of the basic information you need to implement ICHOM Sets is available in the links above.
However, for a faster, more easily integrated process, we offer digitised versions of the Set measures. These are designed for immediate upload to existing EMR systems.
This is available as part of our Accreditation package, which recognises your work in putting patient outcomes at the heart of treatment.
---
Team that developed this set
AUSTRALIA
Ian Davis | Monash University; Eastern Health Clinical School
Susan Evans | Monash University
Ian Roos* | Cancer Action Victoria
BELGIUM
Louis Denis* | Oncology Center Antwerp, US TOO Belgium
Bertrand Tombal | Cliniques Universitaires Saint Luc, Université Catholique de Louvain
CANADA
Neil Fleshner | University of Toronto
Andrew Matthew | University of Toronto
FRANCE
Alberto Bossi | Gustave Roussy Cancer Institute
GERMANY
Thomas Steuber | University Hospital Hamburg-Eppendorf
IRELAND
Ray McDermott | St. Vincent's University Hospital
NETHERLANDS
Theo de Reijke | Academic Medical Center Amsterdam
Jean-Paul van Basten | Canisius Wilhelmina Hospital
Koos van der Hoeven | Leiden University Medical Center
UNITED KINGDOM
Heather Payne | University College Hospitals London
UNITED STATES
Janet Abrahm | Dana-Farber Cancer Institute
Ethan Basch | University of North Carolina at Chapel Hill
Justin Bekelman | University of Pennsylvania
Donna Berry | Dana-Farber Cancer Institute
Daniel George | Duke University Medical Center
Jim Kiefert* | US TOO
Daniel Lin | University of Washington
Alicia Morgans | Vanderbilt University Medical Center
David Penson | Vanderbilt University Medical Center
Deborah Schrag | Dana-Farber Cancer Institute
* Patient representative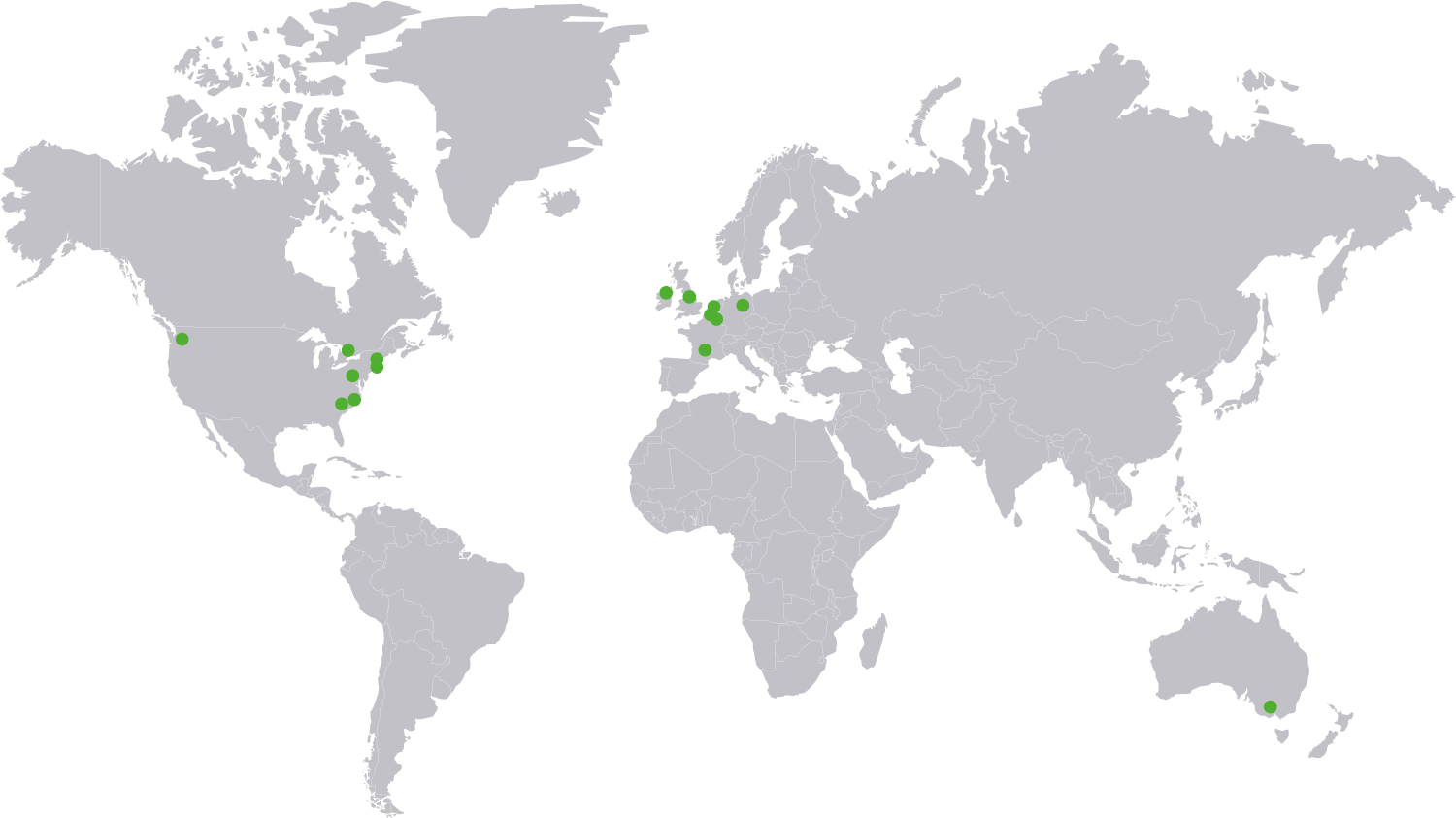 ---
Are you implementing ICHOM Sets?
If your are implementing ICHOM Sets, please help us understand more about your journey by filling in our Implementation Survey. Click on the link below to complete:
View survey
Implementation Map
We would like to add you to our Implementation Map if you are implementing or have implemented ICHOM Sets. Please click on the button below for more information.
Find out more