Depression & Anxiety for Children & Young People
The ICHOM Set of Patient-Centered Outcome Measures for Children & Young People with Depression & Anxiety, including OCD & PTSD, is the result of hard work by a group of leading psychiatrists, psychologists, mental health experts, measurement experts, and lived experience experts. It represents the outcomes that matter most to children and young people with depression & anxiety. We urge all providers around the world to start measuring these outcomes to better understand how to improve the lives of their service users.
Defined by Symptoms of Anxiety, Depression, Obsessive Compulsive Disorder and Post-Traumatic Stress Disorder
Defined by General Functioning, and Disorder-Specific Impairment; Covers the Subdomains of Social Functioning, Peer Relationships, and Sleep
Tracked via the Revised Children's Anxiety & Depression Scale – Short Version (RCADS-25)
Tracked via the Children's Impact of Events Scale – Revised (CRIES-8), in populations with Post-Traumatic Stress Disorder
Tracked via the Obsessional Compulsive Inventory for Children (OCI-CV), in populations with Obsessive-Compulsive Disorder
Tracked via the Columbia Suicide Severity Rating Scale – Screener/Recent – Self-report (C-SSRS), in populations aged 10 years and older
Tracked via the KIDSCREEN-10
Tracked via the Children's Anxiety Life Interference Scale (CALIS), in populations with Anxiety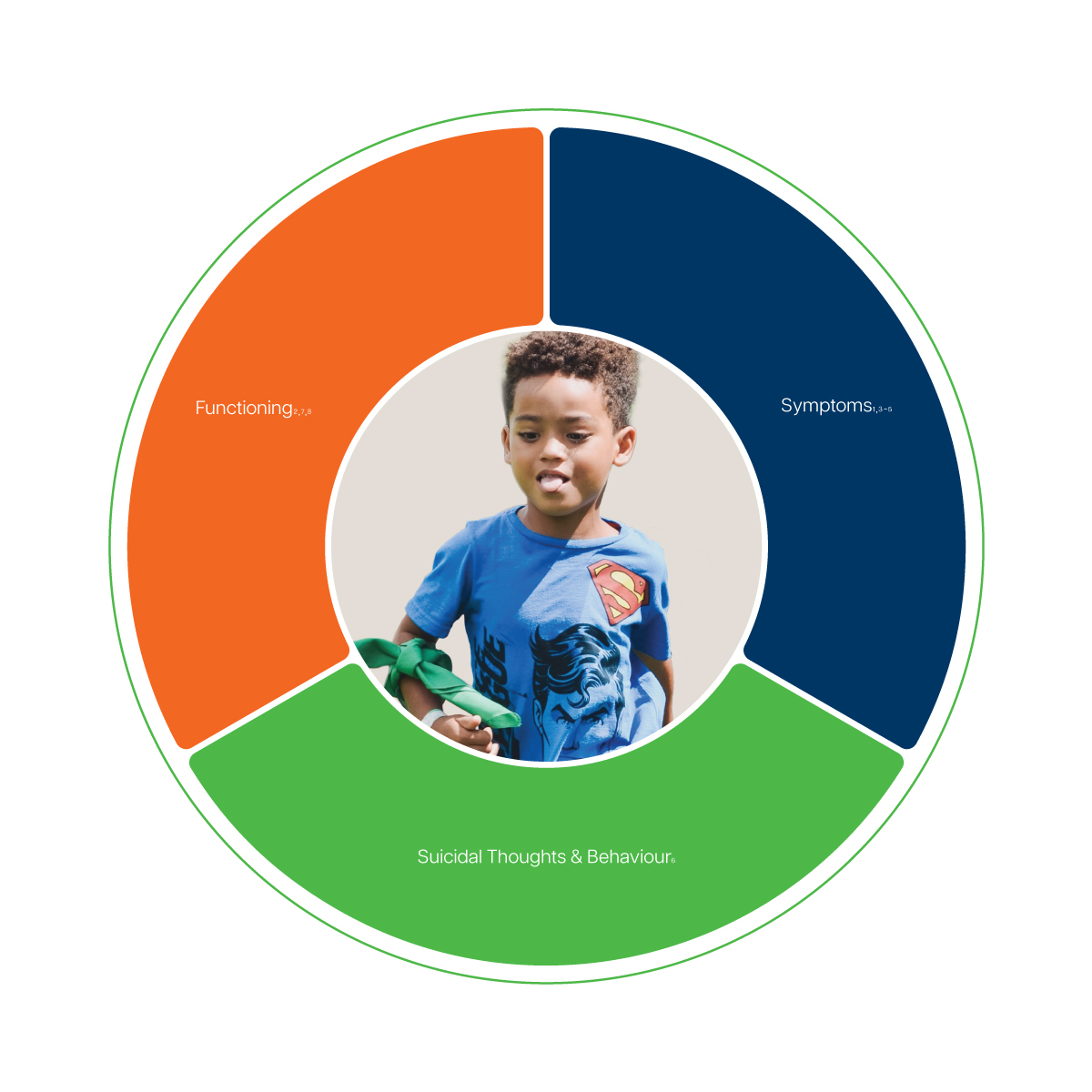 Implementation Resources
You will need a Connect account to access the following documents:
Anxiety, Depression, OCD & PTSD in Children & Young People Reference Guide
Anxiety, Depression, OCD & PTSD in Children & Young People Data Dictionary
You can access the following documents without:
Anxiety, Depression, OCD & PTSD in Children & Young People Flyer
Anxiety, Depression, OCD & PTSD in Children & Young People Manuscript
You can join here. If you are already a member, please login here.

All of the basic information you need to implement ICHOM Sets is available in the links above.
However, for a faster, more easily integrated process, we offer digitised versions of the Set measures. These are designed for immediate upload to existing EMR systems.
This is available as part of our Accreditation package, which recognises your work in putting patient outcomes at the heart of treatment.
---
Team that developed this set
AUSTRALIA
Evie Thomas*
George Patton | University of Melbourne
Jennie Hudson | Macquarie University
Peter Brann | Eastern Health Child Youth Mental Health Service
Judi Krause | Children's Health and Hospital Services Queensland
BRAZIL
Christian Kieling | Universidade Federal do Rio Grande do Sul
CHILE
Vania Martinez | Universidad de Chile
CANADA
Bryan Young* | Jack.org
Lucas Walters* | Jack.org
Peter Szatmari | The Hospital for Sick Children
Rochelle Babins-Wagner | Calgary Counselling Centre
FRANCE
Bruno Falissard | Université Paris-Sud; Inserm
GERMANY
Ulrike Ravens-Sieberer | University Medical Center Hamburg-Eppendorf
HONG KONG
Maggie Yue Zhao | University of Hong Kong
INDIA
Kanika Malik | Sangath
Meghna Khatwani* | It's Ok to Talk
JAPAN
Shin-ichi Ishikawa | Doshisha University
NIGERIA
Abiodun Adewuya | Lagos State University
SINGAPORE
Say How Ong | Institute of Mental Health Singapore
UNITED KINGDOM
Cathy Creswell | University of Oxford
Faraz Mughal | Keele University
Karolin Krause (Research Fellow) | University College London
Laura Birkinshaw* | Young Minds UK
Miranda Wolpert (Chair) | Wellcome Trust
Sophie Chung (Project Manager) | ICHOM
UNITED STATES
Anne Marie Albano | New York State Psychiatric Institute; Columbia University Vagelos College of Physicians and Surgeons
Christopher Forrest | Children's Hospital of Philadelphia
Thomas Ollendick | Virginia Tech
Kathleen Delaney | Rush College of Nursing
*Patient representative / advisor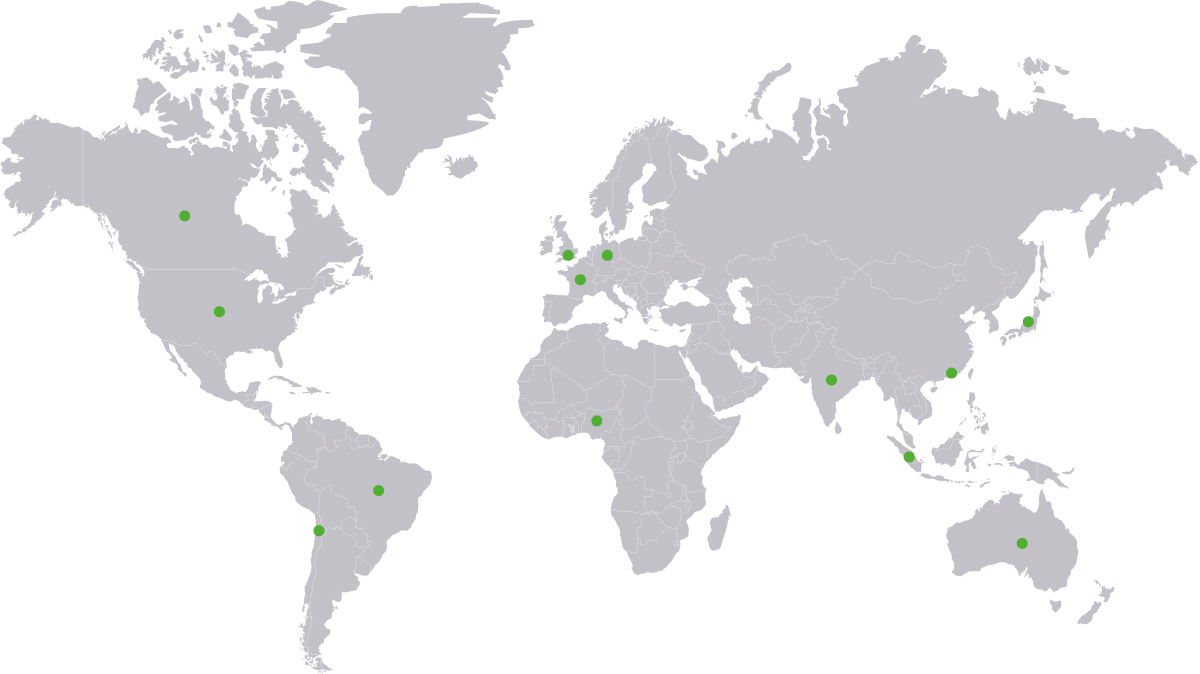 ---
Are you implementing ICHOM Sets?
If your are implementing ICHOM Sets, please help us understand more about your journey by filling in our Implementation Survey. Click on the link below to complete:
View survey
Implementation Map
We would like to add you to our Implementation Map if you are implementing or have implemented ICHOM Sets. Please click on the button below for more information.
Find out more