Diabetes
The ICHOM Set of Patient-Centered Outcome Measures for Adults who live with type 1 and 2 Diabetes is the result of hard work by a group of leading physicians, measurement experts and patients. It is our recommendation of the outcomes that matter most to persons with Diabetes. We urge all providers around the world to start measuring these outcomes to better understand how to improve the lives of their patients.
Evaluated via WHO-5
Evaluated via PAID
Evaluated via PHQ-9
Our sponsors
---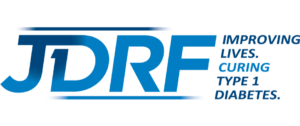 Our Cardiometabolic Family of Sets updates sponsor
---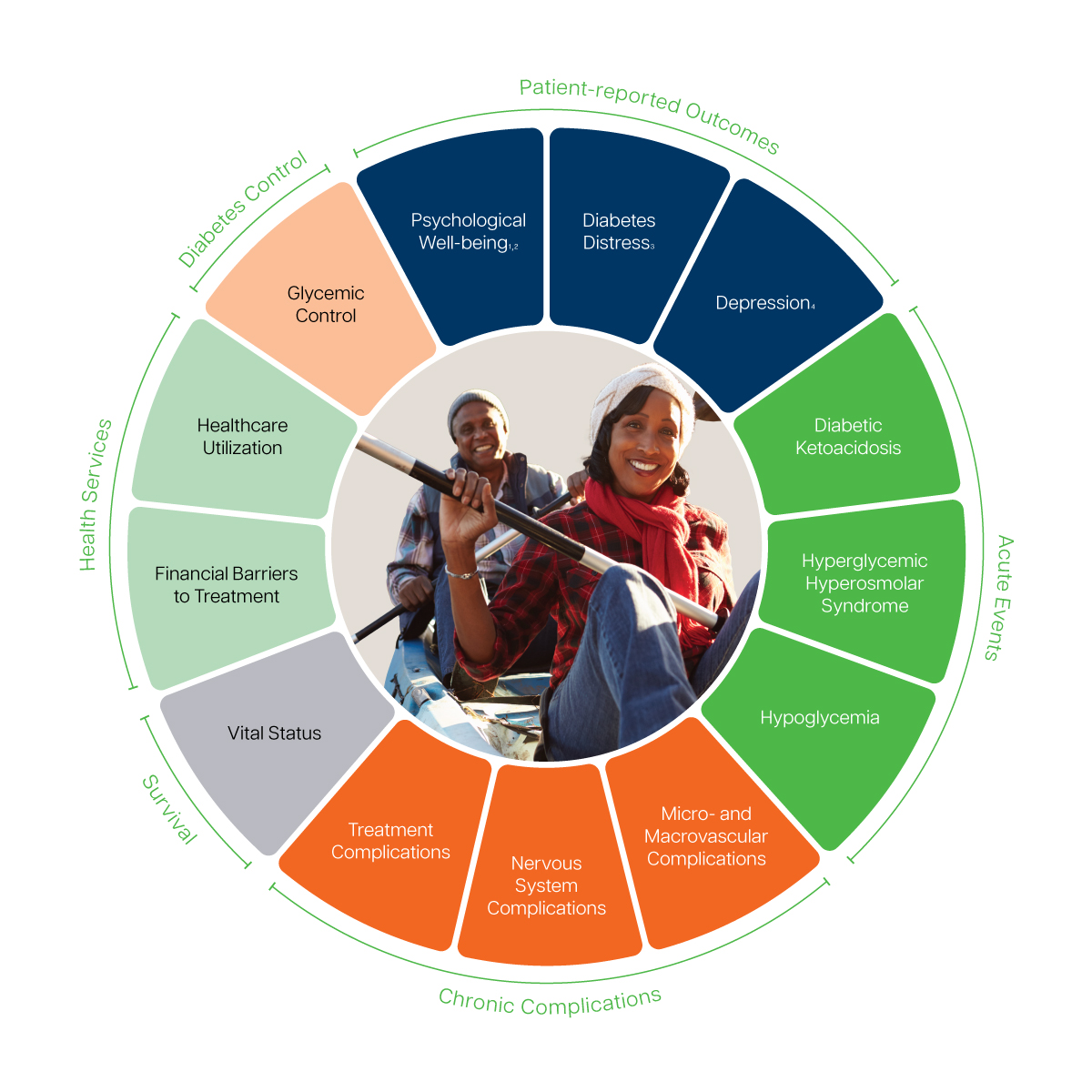 All of the basic information you need to implement ICHOM Sets is available in the links above.
However, for a faster, more easily integrated process, we offer digitised versions of the Set measures. These are designed for immediate upload to existing EMR systems.
This is available as part of our Accreditation package, which recognises your work in putting patient outcomes at the heart of treatment.
---
Team that developed this set
PROJECT TEAM
Chair | Fabrizio Carinci | University of Bologna
Chair | Massimo Massi-Benedetti | Hub for International Health Research
Research Fellow | Jana Nano | Erasmus MC/ Institute of Epidemiology/Helmholtz Zentrum München, German Research Center for Environmental Health/German Center for Diabetes Research (DZD)
Research Fellow | Magdalena Walbaum | Catholic University of Chile/Ministry of Health, Chile
Project Leader | Oluwakemi Okunade | ICHOM
Research Associate | Sarah Whittaker | ICHOM
AUSTRALIA
Tim Benson* | WHO Patients for Patient Safety/ Consumers Health Forum of Australia/ Health Consumers Council of Western Australia
Rob Haig*
BELIZE
Sharon Fraser | International Diabetes Federation
CAMEROON
Jean Claude Mbanya | University of Yaounde I
CANADA
Maria Santana | O'Brien Institute for Public Health
DENMARK
Søren Eik Skovlund | Aalborg University and Aalborg University Hospital
GERMANY
Andreas Schmitt | Diabetes Center Mergentheim
INDIA
Anil Bhansali | Postgraduate Institute of Medical Education and Research
ISRAEL
Ronit Calderon-Margalit | The Hebrew University of Jerusalem
MALAYSIA
Mark Prabhaharan*
MEXICO
Cristina García Ulloa | Instituto Nacional de Ciencia Médicas y Nutrición
Sergio Hernández Jiménez | Instituto Nacional de Ciencia Médicas y Nutrición
PORTUGAL
João Raposo | APDP/Nova Medical School Lisbon
SINGAPORE
Hwee-Lin Wee | Saw Swee Hock School of Public Health and Department of Pharmacy, Faculty of Science, National University of Singapore
SLOVENIA
Jana Klavs | University Medical Centre Ljubljana Slovenia
Jelka Zaletel | National Institute of Public Health Slovenia/University Medical Centre Ljubljana Slovenia
SOUTH AFRICA
Naomi Levitt | University of Cape Town
SWITZERLAND
Daniel Barthelmes | University Hospital Zurich
UNITED ARAB EMIRATES
Jihan Dennaoui | National Health Insurance Company – Daman
Saf Naqvi | Imperial College London Diabetes Centre
UNITED KINGDOM
Katharine Barnard | Bournemouth University
Paul Buchanan* | GBDOC/ Blue Circle Voices¹
UNITED STATES
Anne Peters | The Keck School of Medicine of the University of Southern California
Mark Peyrot | Loyola University Maryland
William Polonsky | Behavioral Diabetes Institute, University of California
Andrew Pumerantz | Western Diabetes Institute, Western University of Health Sciences
*Patient representative
¹affiliated until August 2017
TEAM THAT FACILITATED THE UPDATE OF THIS SET AS PART OF THE CARDIOMETABOLIC FAMILY UPDATES INITIATIVE:
Elena Arbelo | Hospital Clínic Barcelona
Menno Huisman | Leiden University
Andreas Bollman | Heart Centre Leipzig
Benjamin Steinberg | University of Utah School of Medicine
John Beltrame | University of Adelaide
Tom Lumbers | University College London
Cristina García Ulloa | Instituto Nacional de Ciencias Médicas y Nutrición Salvador Zubirán
Andrew Pumerantz | WesternU, Population Health Science
Sergio Hernández | Instituto Nacional de Ciencias Médicas y Nutrición Salvador Zubirán
Søren Skovlund | Evidera
Mark Peyrot | Loyola University Maryland
Magdalena Walbaum | London School of Economics and Political Science
Erik (F.A.) Klok | Leiden University
Albertino Damasceno | Eduardo Mondlane University
Camila de Menezes Succi | Dasa Hospitals
Jana Nano | Helmholtz Zentrum München
Kevin Veen | Erasmus Medical Centre
Cindy de Jong | Leiden University
Tim Benson* | Nile Health
* Patient Representative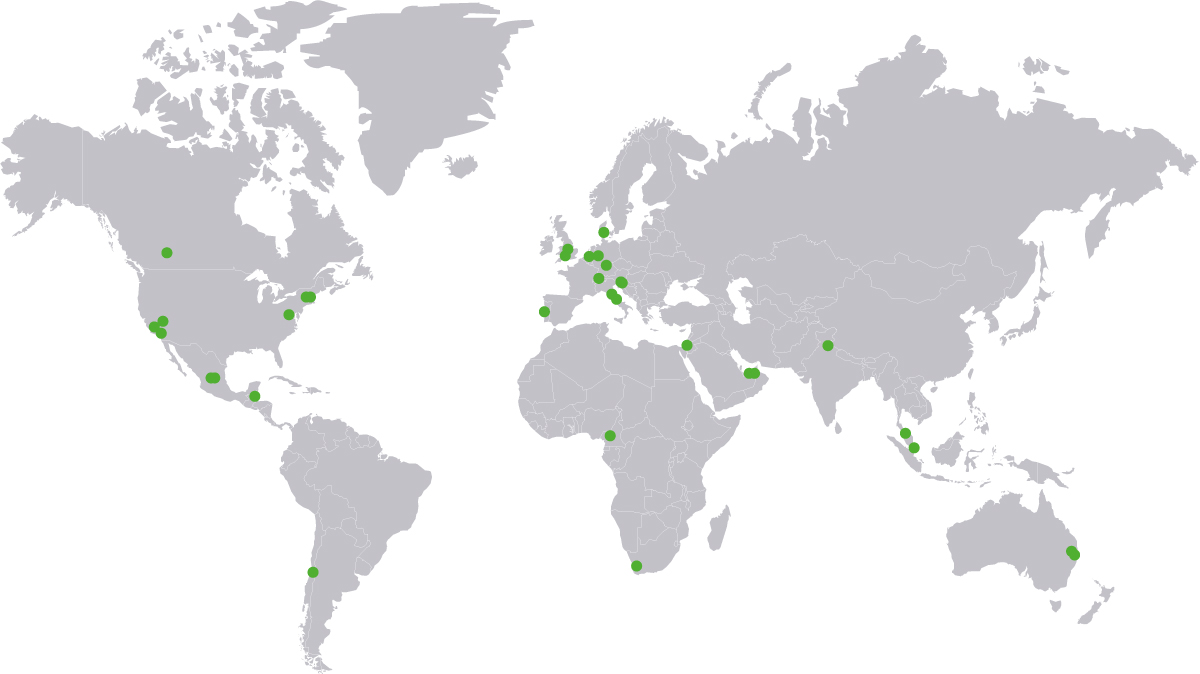 ---
Are you implementing ICHOM Sets?
If your are implementing ICHOM Sets, please help us understand more about your journey by filling in our Implementation Survey. Click on the link below to complete:
View survey
Implementation Map
We would like to add you to our Implementation Map if you are implementing or have implemented ICHOM Sets. Please click on the button below for more information.
Find out more