Eating Disorders
If you would like to contribute to ICHOM's Eating Disorders Set of Patient-Centered Outcome Measures please contact Will at w.likitabhorn@ichom.org.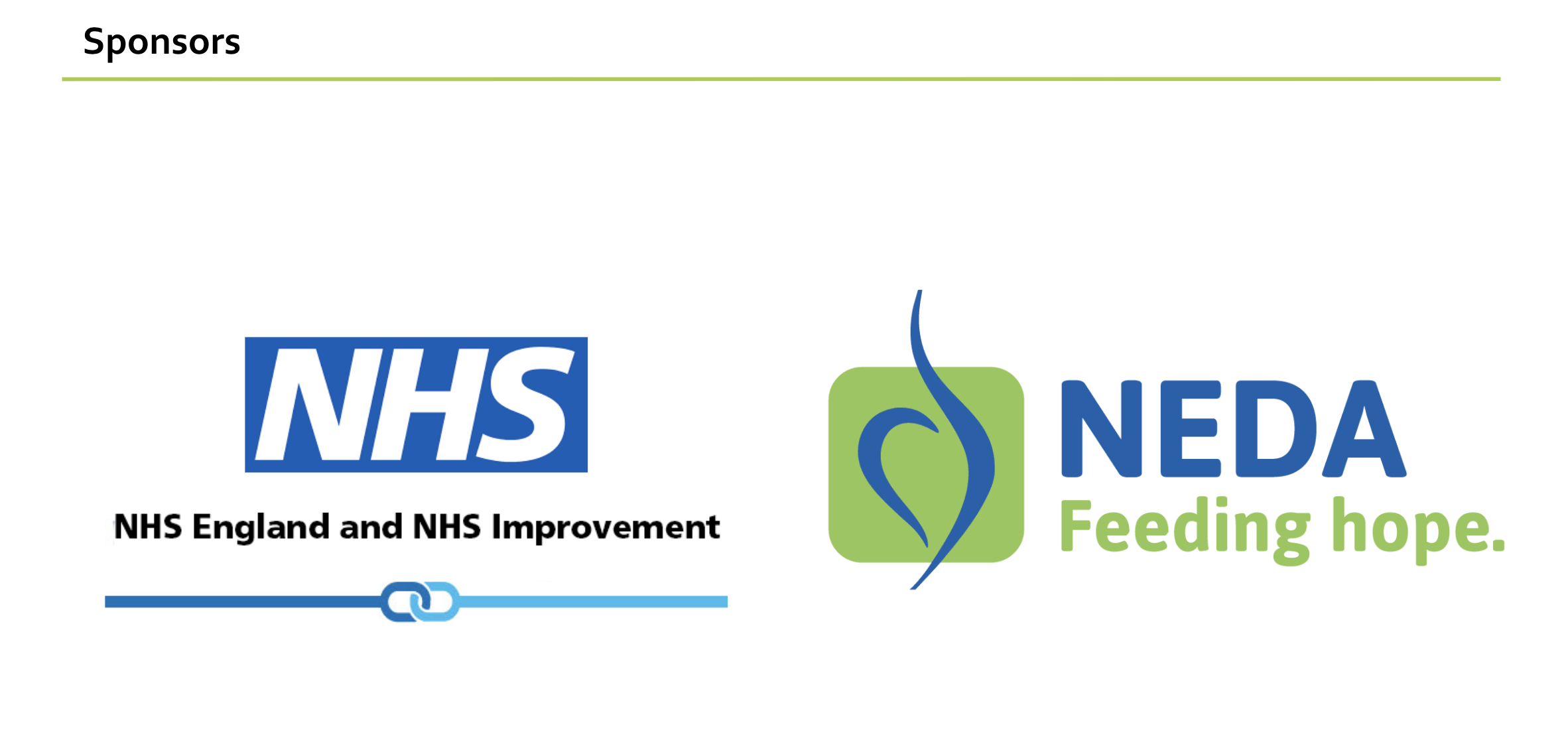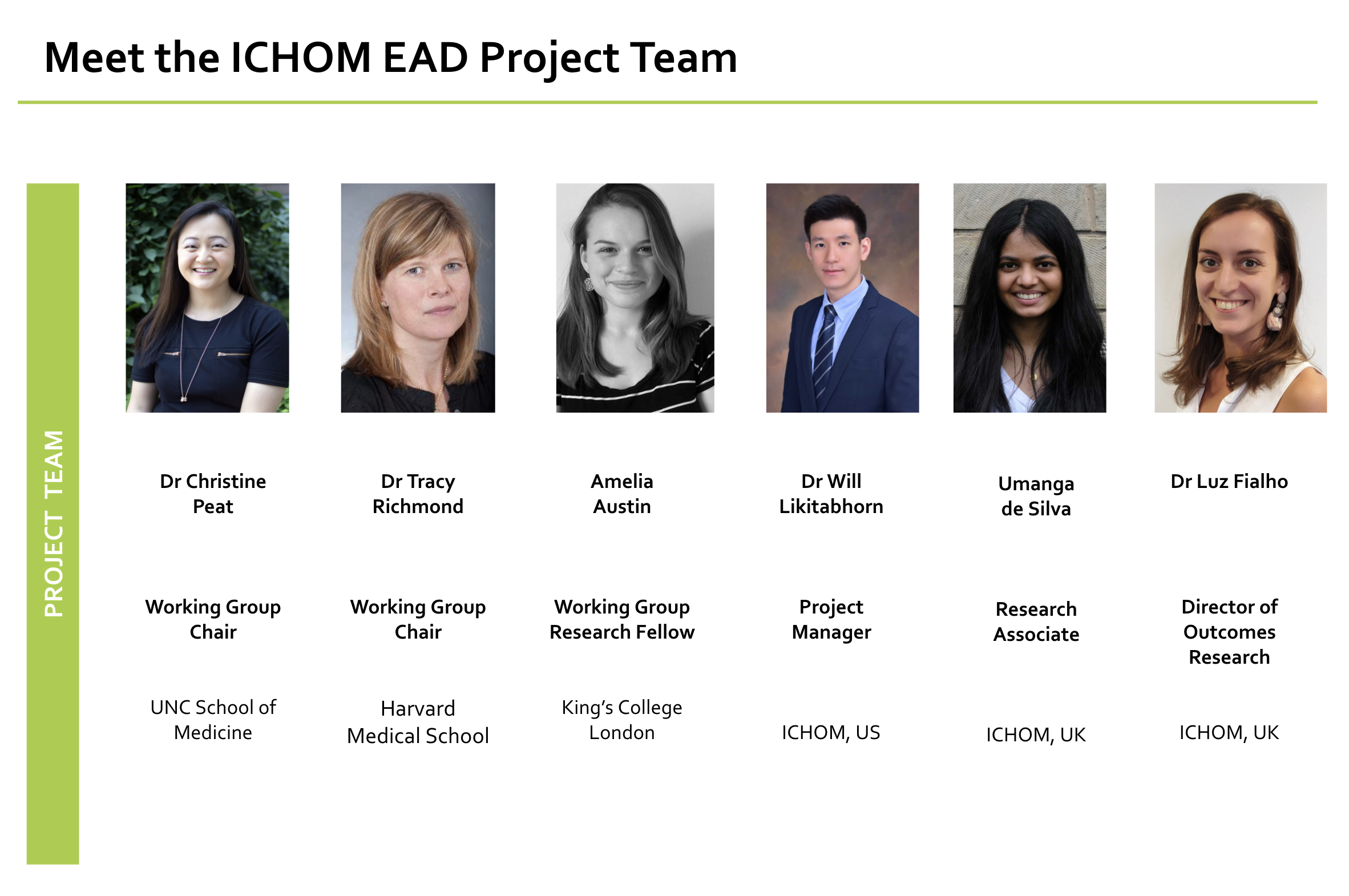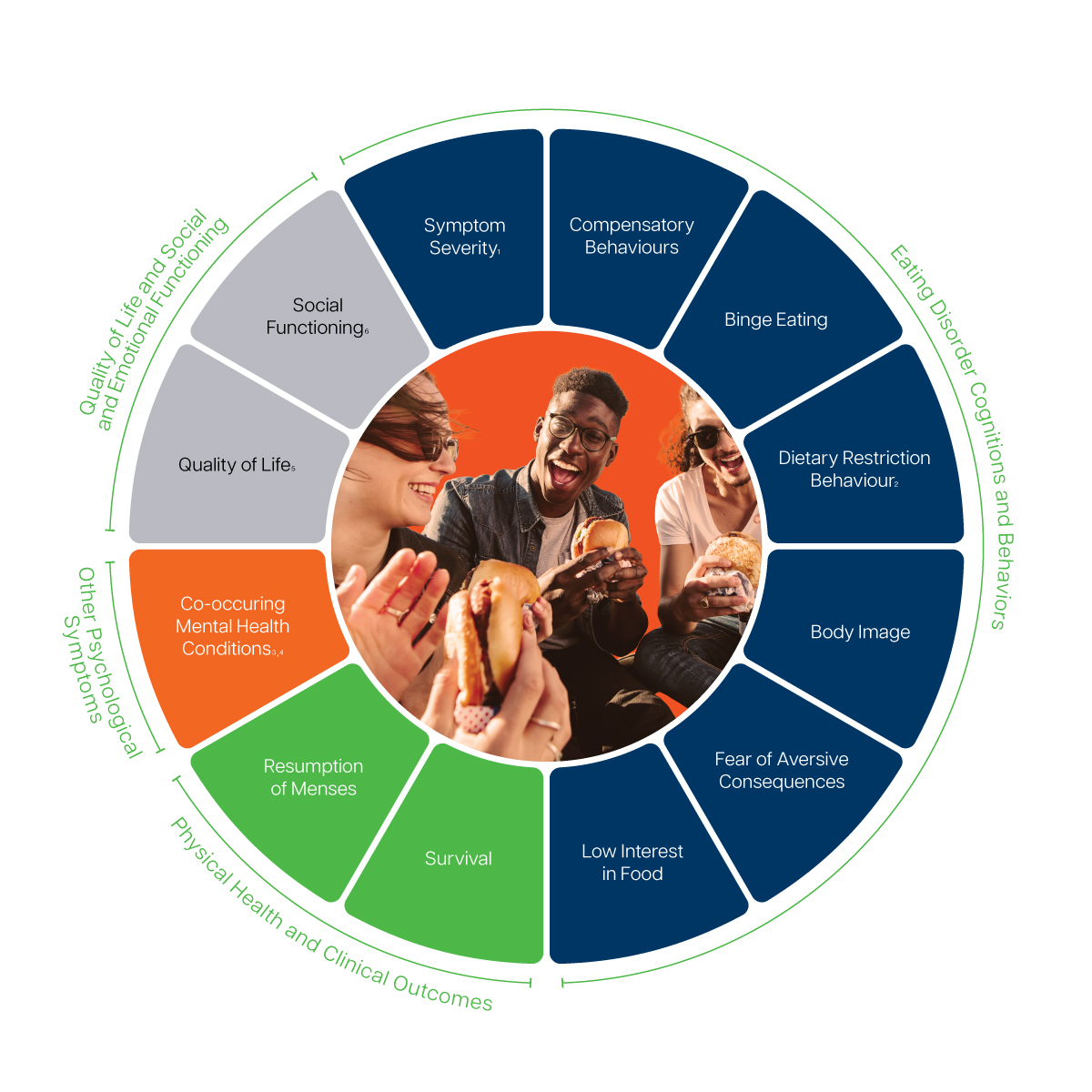 All of the basic information you need to implement ICHOM Sets is available in the links above.
However, for a faster, more easily integrated process, we offer digitised versions of the Set measures. These are designed for immediate upload to existing EMR systems.
This is available as part of our Accreditation package, which recognises your work in putting patient outcomes at the heart of treatment.
---
Team that developed this set
PROJECT TEAM
Co-Chair | Christine Peat | University of North Carolina at Chapel Hill
Co-Chair | Tracy Richmond | Boston Children's Hospital; Harvard Medical School
Research Fellow | Amelia Austin | King's College London
Project Manager | Christiana Ilesanmi | ICHOM
Project Manager | Theerawich Likitabhorn | ICHOM
Project Manager | Umanga de Silva | ICHOM
Research Associate | Isabel Miller | ICHOM
Director | Luz Sousa Fialho | ICHOM
Australia
Belinda Caldwell | Eating Disorders Victoria
Elizabeth Tan*
Janice Russell | Royal Prince Alfred Hospital, University of Sydney
Sarah Maguire | InsideOut Institute, University of Sydney
Brazil
Carolina Meira Moser | Universidade Federal do Rio Grande do Sul
Canada
Howard Steiger | McGill University/ Douglas Institute
Germany
Beate Herpertz-Dahlmann | RWTH Technical University of Aachen
Israel
Yael Latzer | University of Haifa; Eating Disorders Clinic Rambam Medical Center, Israel
Malaysia
Sook Ning Chua | Relate Mental Health Malaysia
Mexico
Eva Trujillo-ChiVacuan | Tec Salud, Medical School
Netherlands
Eric van Furth | GGZ Rivierduinen
Pakistan
Madeeha Malik | Hamdard University
Portugal
Paulo PP Machado | University of Minho
Singapore
Chu Shan Elaine Chew | KK Women's and Children's Hospital
Taiwan
Mei-Chih Meg Tseng | Taipei Medical University
United Arab Emirates
Carine El Khazen Hadati | American Center for Psychiatry and Neurology; The Middle East Eating Disorders Association
United Kingdom
James Downs*
United States
S. Bryn Austin | Havard Chan School of Public Health
Elissa Myers* | Advice & Consensus
Iris Ruth Pastor* | Academy of Eating Disorders
Jennifer Wildes | University of Chicago
Jillian Lampert | The Emily Program; REDC
Lauren Smolar* | National Eating Disorders Association
Suzanne Dooley-Hash* | The University of Michigan
*Patient representative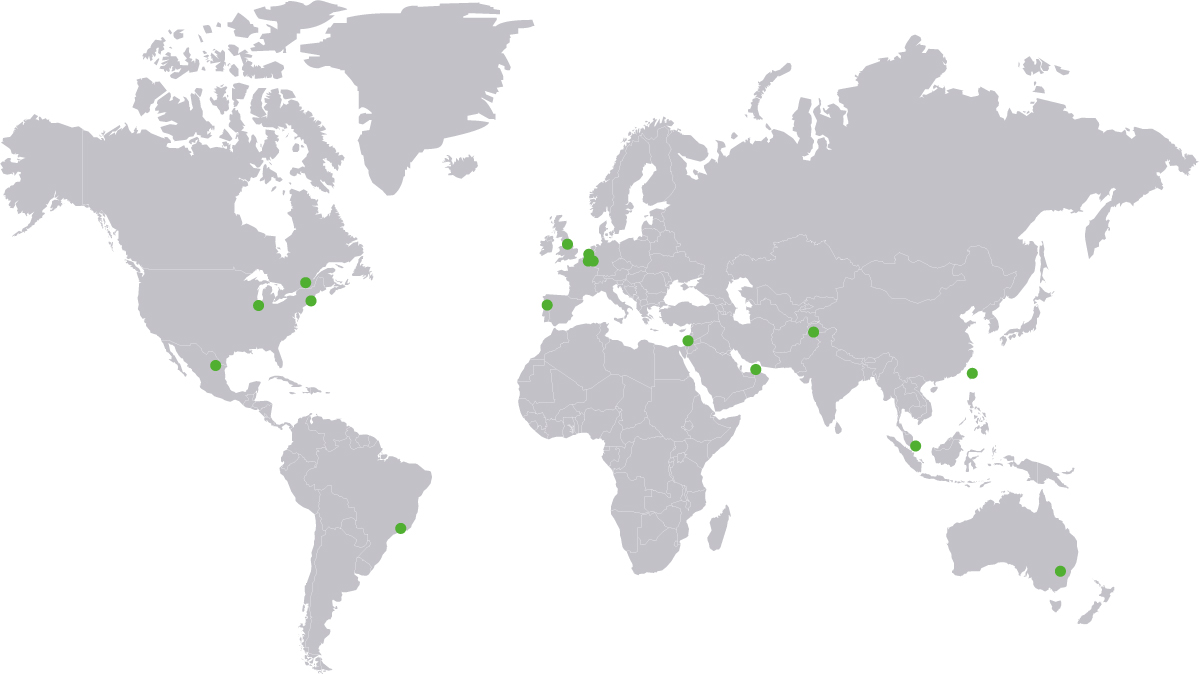 ---
Are you implementing ICHOM Sets?
If your are implementing ICHOM Sets, please help us understand more about your journey by filling in our Implementation Survey. Click on the link below to complete:
View survey
Implementation Map
We would like to add you to our Implementation Map if you are implementing or have implemented ICHOM Sets. Please click on the button below for more information.
Find out more