Older Person
The ICHOM Set of Patient-Centered Outcome Measures for Older person is the result of hard work by a group of leading physicians, measurement experts and patients. It is our recommendation of the outcomes that matter most to Older Persons. We urge all providers around the world to start measuring these outcomes to better understand how to improve the lives of their patients.
Tracked via the UCLA 3-item Loneliness Scale
Tracked via the 36-Item Short Form Survey Instrument Version 1 (SF-36)
Tracked via the SF-36
Tracked via the SF-36
Tracked via the Adult Social Care Outcomes Toolkit
Tracked by the Zarit Burden Interview 4-item screening questionnaire
Tracked via the Canadian Study on Health & Aging Clinical Frailty Scale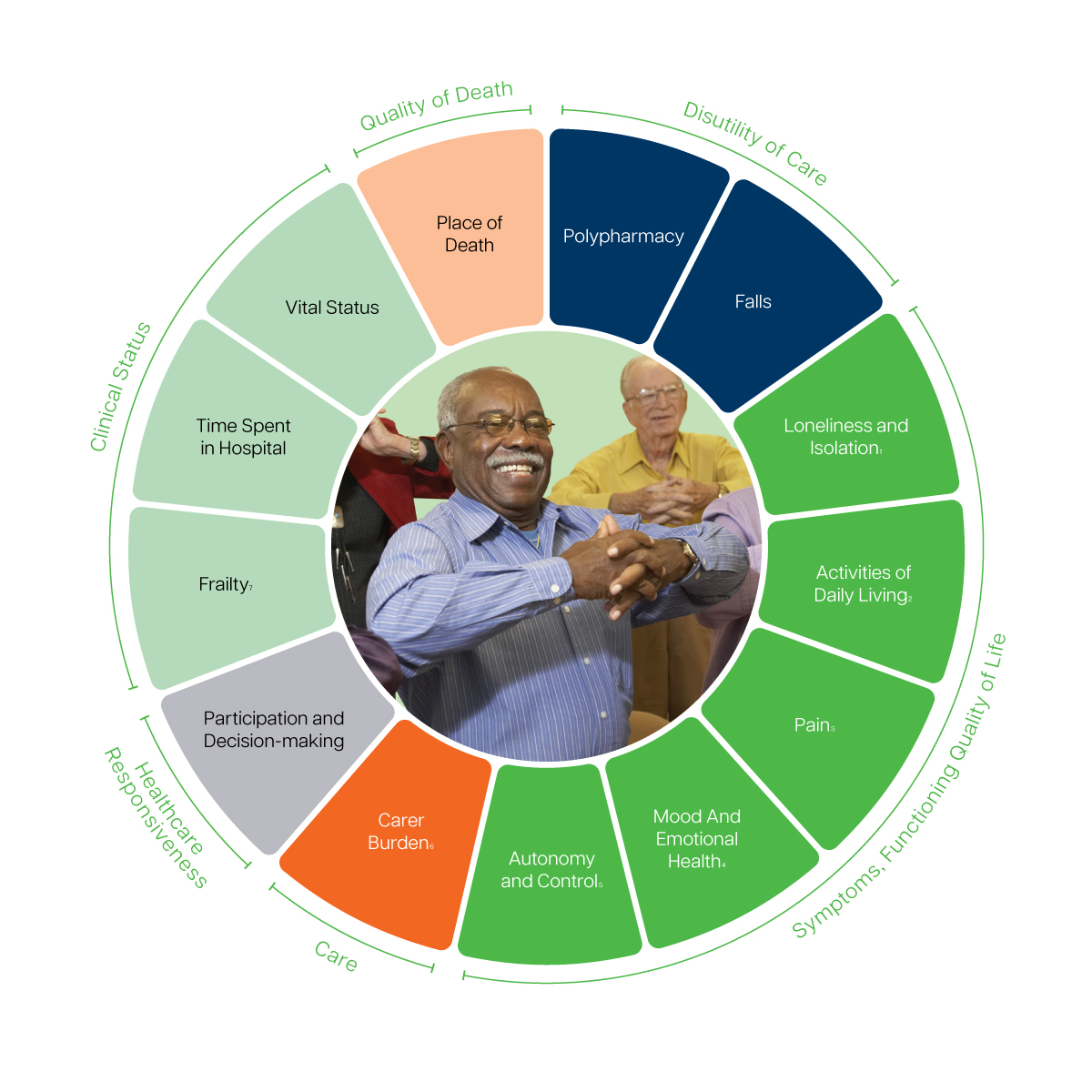 Implementation Resources
You will need a Connect account to access the following documents:

All of the basic information you need to implement ICHOM Sets is available in the links above.
However, for a faster, more easily integrated process, we offer digitised versions of the Set measures. These are designed for immediate upload to existing EMR systems.
This is available as part of our Accreditation package, which recognises your work in putting patient outcomes at the heart of treatment.
---
Team that developed this set
AUSTRALIA
Ian Cameron | University of Sydney
Cathie Sherrington | The George Institute for Global Health, University of Sydney
BOTSWANA
Sheila Shaibu | Sigma Theta Tau International Honor Society of Nursing
CANADA
Samir Sinha | Mount Sinai and University Health Network Hospitals
Donna Haslehurst* | Older Person
GERMANY
Claudia Bausewein | LMU Munich University Hospital
NETHERLANDS
Nienk de Vries | Radboud University Nijmegen Medical Centre
Francesco Mattace Raso | Erasmus University Medical Center
Marleen Harkes | Rotterdam
PERU
Diana Rodríguez Hurtado | Universidad Peruana Cayetano Heredia
SWEDEN
Anne Ekdahl | Section of Clinical Geriatrics, Department of Neurobiology, Care Sciences and Society; Karolinska Institute
TAIWAN
Liang-Kung Chen | Ageing and Health Research Center, National Yang Ming University
George Yi* | Family caregiver
SWITZERLAND
Mike Martin | University of Zurich
UNITED KINGDOM
Asan Akpan | Aintree University Hospital NHS Foundation Trust
Jay Banerjee | University Hospitals of Leicester NHS Trust
Barbara Batty | Oxfordshire Clinical Commissioning Group
Diane Bell | COBIC
David Bramley | NHS England
Arnold Fertig | Cambridgeshire and Peterborough Clinical Commissioning Group
Jonathon Hope | NHS England
Helen Lyndon | NHS England
Jenny Shand | UCL Partners
Gill Turner | British Geriatrics Society
John Young | University of Leeds and NHS England
*Patient representative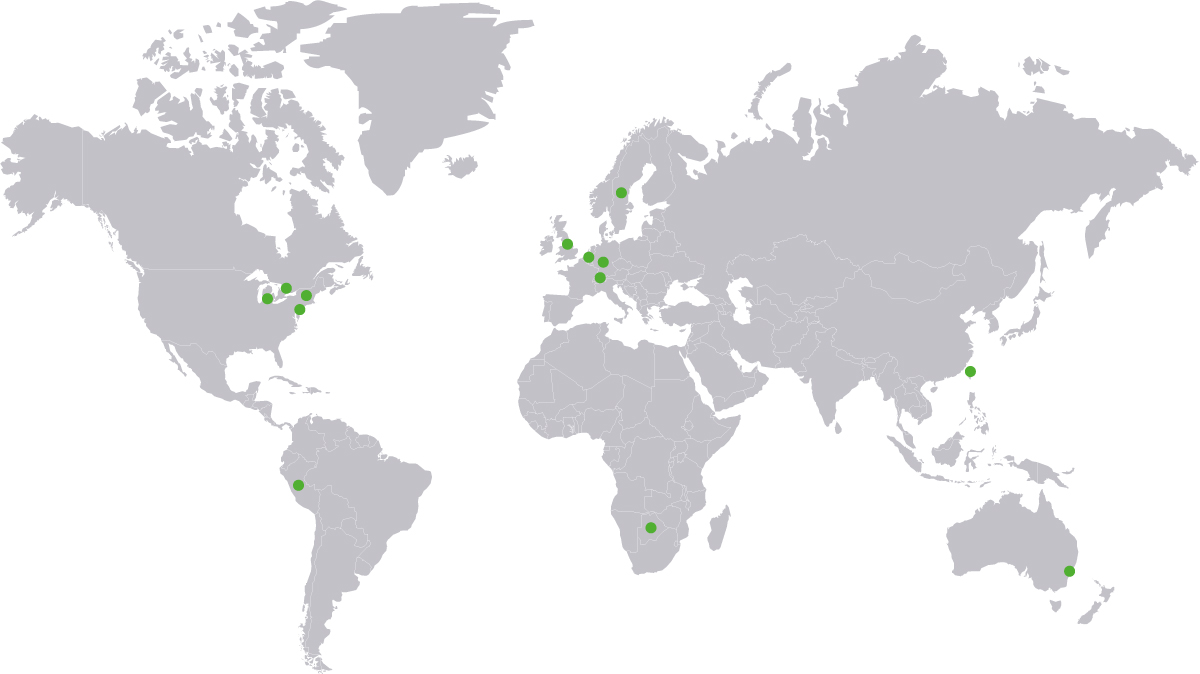 ---
Are you implementing ICHOM Sets?
If your are implementing ICHOM Sets, please help us understand more about your journey by filling in our Implementation Survey. Click on the link below to complete:
View survey
Implementation Map
We would like to add you to our Implementation Map if you are implementing or have implemented ICHOM Sets. Please click on the button below for more information.
Find out more