Personality Disorders
The ICHOM Set of Patient-Centered Outcome Measures for Personality Disorders is the result of hard work by a group of leading psychiatrists, psychologists, mental health experts, measurement experts, and lived experience experts. It represents the outcomes that matter most to adults and adolescents with personality disorders. We urge all providers around the world to start measuring these outcomes to better understand how to improve the lives of their service users.
Defined by Emotional Distress/Emotional Pain
Defined by Affective Lability/Emotional Dysregulation
Defined by Self-harm/Self-injury
Defined by Overt Aggression
Defined by Global/Daily Functioning/Disability
Tracked via the Level of Personality Functioning Scale – Brief Form 2.0
Tracked via the Recovering Quality of Life – 10-Item Version
Tracked via the Difficulties in Emotion Regulation Scale – 16-Item Version
Tracked via the Columbia Suicide Severity Rating Scale – Screener/Recent – Self-Report
Tracked via the Modified Overt Aggression Scale
Tracked via the WHO Disability Assessment Schedule 2.0 – 12-Item Version
Tracked via the KIDSCREEN-10 Index in Adolescent Specialist Services
Tracked via the PROMIS Short Form v2.0 – Social Isolation 4a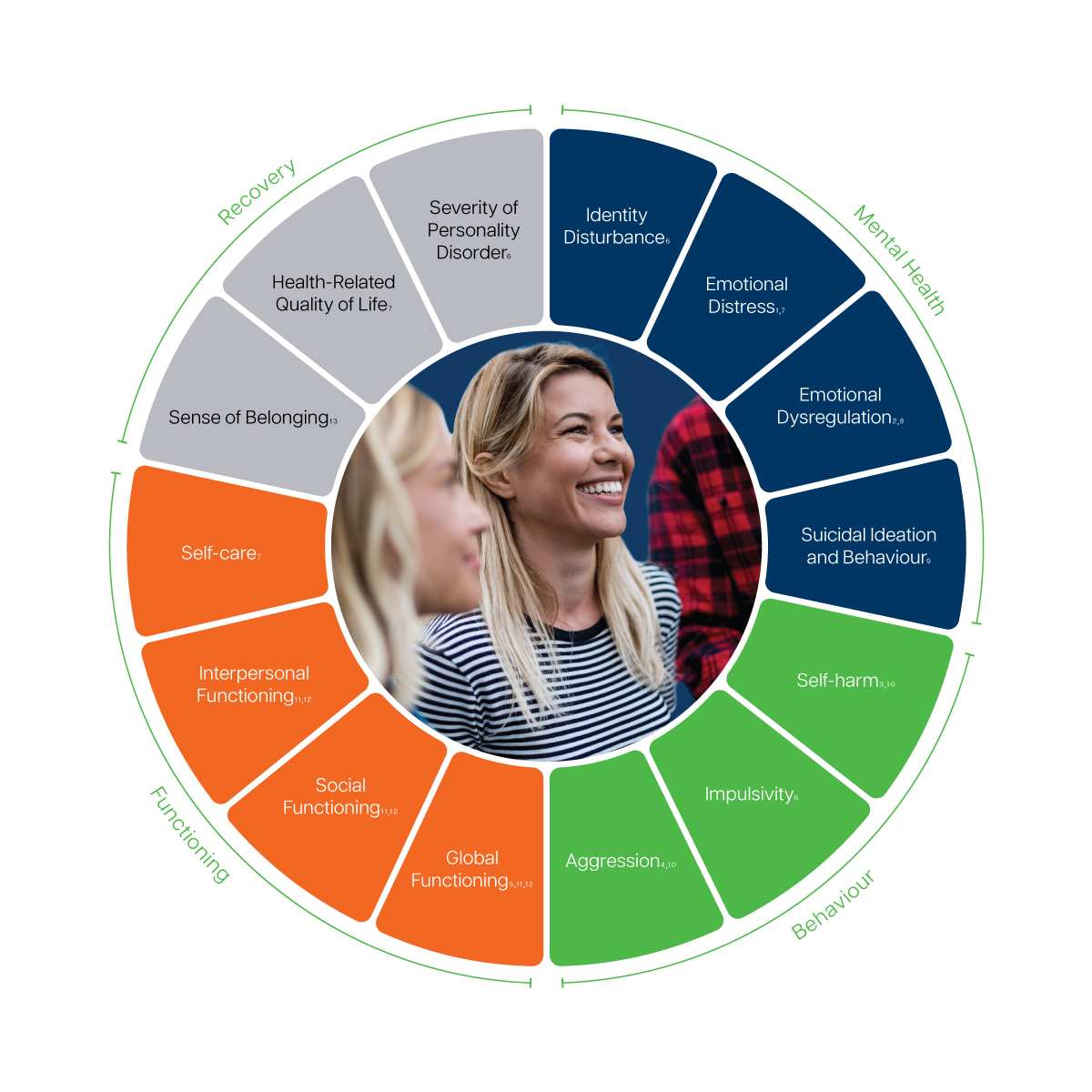 Implementation Resources
You will need a Connect account to access the following documents:

All of the basic information you need to implement ICHOM Sets is available in the links above.
However, for a faster, more easily integrated process, we offer digitised versions of the Set measures. These are designed for immediate upload to existing EMR systems.
This is available as part of our Accreditation package, which recognises your work in putting patient outcomes at the heart of treatment.
---
Team that developed this set
PROJECT TEAM
Chair | Mike Crawford | Imperial College London
Research Fellow | Valentina Prevolnik Rupel | Institute for Economic Research
Project Managers | Beth Jagger / Luz Sousa Fialho | ICHOM
Research Associates | Lisa-Marie Chadderton / Timea Gintner | ICHOM
AUSTRALIA
Andrew Chanen | Orygen / The University of Melbourne
BELGIUM
Charlotte Delvaux | Te gek!?*
Fieke van Gorp*
CANADA
Lucie Langford | University of Toronto*
MEXICO
Karla Patricia Pacheco Alvarado | Tecnologico de Monterrey, Escuela de Medicina y Ciencias de la Salud
NETHERLANDS
Anroud Arntz | Department of Clinical Psychology, University of Amsterdam
Jan van Busschbach | Erasmus MC
NEW ZEALAND
Brian McKenna | Auckalnd University of Technology
NORWAY
Åse-Line Baltzersen | The Norwegian National Advisory Unit on Personality Psychiatry
Wei Wang | Norwegian University of Science and Technology
UNITED KINGDOM
Julia Blazdell | West London Health Trust*
Karen M. Wright | University of Central Lancashire
Marika Cencelli*
Paul Moran | Centre for Academic Mental Health, Department of Population Health Sciences, Bristol Medical School, University of Bristol
UNITED STATES
Carla Sharp | University of Houston
*Patient representative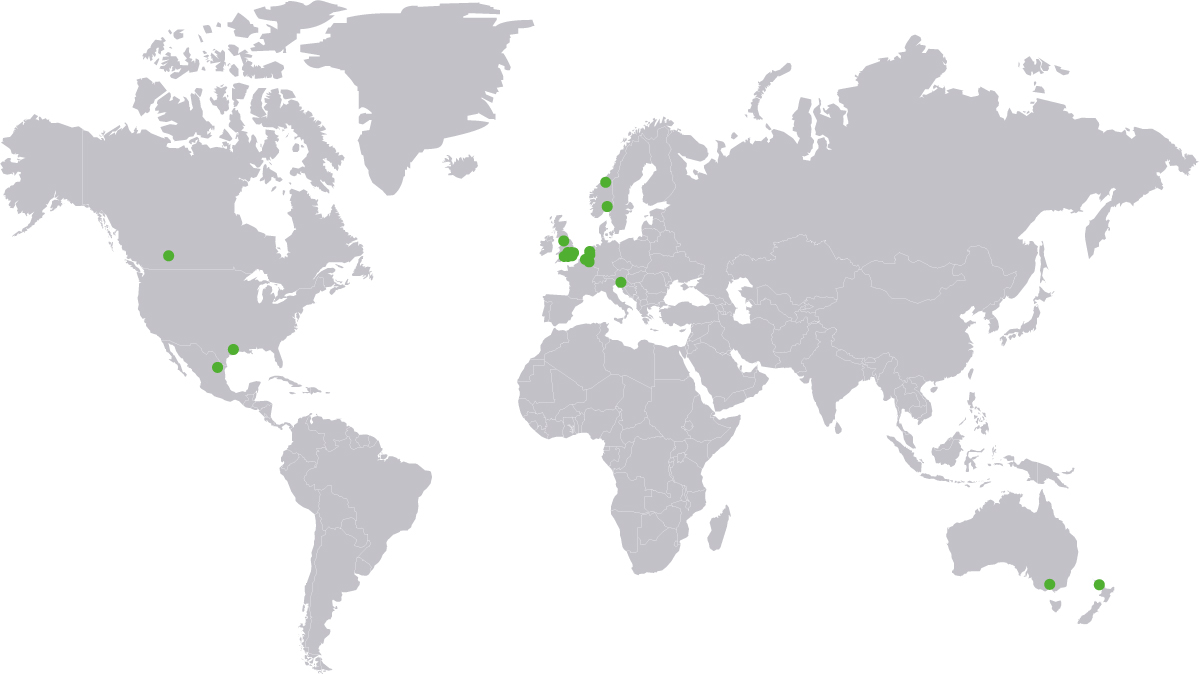 ---
Are you implementing ICHOM Sets?
If your are implementing ICHOM Sets, please help us understand more about your journey by filling in our Implementation Survey. Click on the link below to complete:
View survey
Implementation Map
We would like to add you to our Implementation Map if you are implementing or have implemented ICHOM Sets. Please click on the button below for more information.
Find out more