Psychotic Disorders
The ICHOM Set of Patient-Centered Outcome Measures for Psychotic Disorders is the result of hard work by a group of leading psychiatrists, psychologists, mental health experts, measurement experts, and lived experience experts. It represents the outcomes that matter most to adults and adolescents with psychosis. We urge all providers around the world to start measuring these outcomes to better understand how to improve the lives of their service users.
Defined by Number of Hospitalisations in the Past 12 Months
Defined by CHIME Domains: Connectedness, Hope and Optimism, Identity, Meaning and Purpose, Empowerment
Defined by Health-Related Quality of Life
Tracked via the Patient Health Questionnaire 9-Item
Tracked via the Modified Colorado Symptom Index
Tracked via the Recovering Quality of Life – 20-Item Version
Tracked via the Altman Self-Rating Mania Scale in Populations with Bipolar Type I Disorder
Tracked via the PROMIS Short Form v1.0 – Sleep Disturbance 4a
Tracked via the Number of Hospitalisations
Tracked via the WHO Disability Assessment Schedule 2.0 – 12-Item Version
Tracked via the KIDSCREEN-10 Index in Adolescent Specialist Services
Tracked via the Patient Health Questionnaire 15-Item
Tracked via the Glasgow Antipsychotic Side-Effect Scale
Implementation Resources
You will need a Connect account to access the following documents:

All of the basic information you need to implement ICHOM Sets is available in the links above.
However, for a faster, more easily integrated process, we offer digitised versions of the Set measures. These are designed for immediate upload to existing EMR systems.
This is available as part of our Accreditation package, which recognises your work in putting patient outcomes at the heart of treatment.
---
Team that developed this set
PROJECT TEAM
Chair | Donald Addington | University of Calgary
Research Fellow | Emily McKenzie | University of Calgary
Project Managers | Lucy Matkin / Luz Sousa Fialho | ICHOM
Research Associates | Beth Jagger / Christiana Ilesanmi / Ifeoma Nneka Emelurumonye / Shannon Quinney / Timea Gintner | ICHOM
AUSTRALIA
Grant Sara | NSW Ministry of Health / University of Sydney
Tim Coombs | Illawarra Institute for Mental Health University of Wollongong
CANADA
Elizabeth Anderson*
DENMARK
Lone Baandrup | Mental Health Centre Copenhagen
GREECE
Fokion Dimitriadis*
INDIA
Amrit Bakhshy | Schizophrenia Awareness Association, Pune*
ISRAEL
David Roe | University of Haifa
MEXICO
Dania Nimbe Lima Sanchez | Medicine School, Universidad Nacional Autónoma de México
NETHERLANDS
Niels C. L. Mulder | Erasmus MC, Rotterdam
UNITED KINGDOM
Alison Brabban | Tees, Esk & Wear Valleys NHS Foundation Trust / NHS England
Anju D. Keetharuth | School of Health and Related Research, University of Sheffield
Caroline Cupitt | South London and Maudsley NHS Foundation Trust
Farhad Shokraneh | University of Nottingham
Jacqueline Sin | University of Reading
Paul McCrone | Institute for Lifecourse Development, Faculty of Education, Health and Human Sciences, University of Greenwich
UNITED STATES
Christoph U. Correll | Hofstra Northwell School of Medicine / Feinstein Institute for Medical Research / The Zucker Hillside Hospital, Department of Psychiatry
Kristen Woodberry | Maine Medical Center Research Institute
Mary D. Moller | Pacific Lutheran University, Tacoma, WA
*Patient representative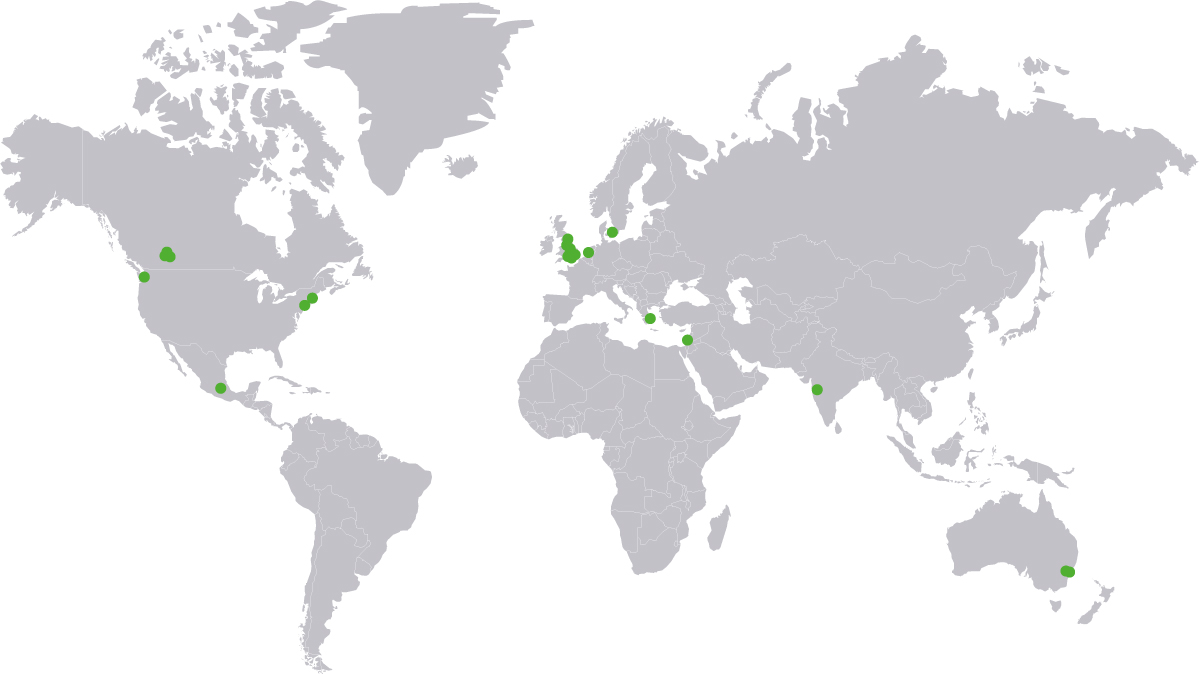 ---
Are you implementing ICHOM Sets?
If your are implementing ICHOM Sets, please help us understand more about your journey by filling in our Implementation Survey. Click on the link below to complete:
View survey
Implementation Map
We would like to add you to our Implementation Map if you are implementing or have implemented ICHOM Sets. Please click on the button below for more information.
Find out more