Dementia
The ICHOM Standard Set for Dementia is the result of hard work by a group of leading physicians, measurement experts and patients. It is our recommendation of the outcomes that matter most to persons with Dementia. We urge all providers around the world to start measuring these outcomes to better understand how to improve the lives of their patients.
Includes anxiety, depression, behavior, apathy, and psychosis. Tracked via the Neuropsychiatric Inventory (NPI).
Includes memory, orientation, verbal fluency, and executive function. Tracked via the Montreal Cognitive Assessment (MoCA).
Includes community affairs and relationships.
Includes instrumental and basic activities of daily living. Tracked via the Bristol Activity Daily Living Scale (BADLS).
Includes finance, enjoyment of activities, pain, and side effects of medication. Tracked via the Quality of Life-AD (QOL-AD) and Quality of Wellbeing Scale-Self Administered (QWB-SA).
Tracked via the EuroQol-5D (EQ-5D).
Tracked via the Clinical Dementia Rating (CDR).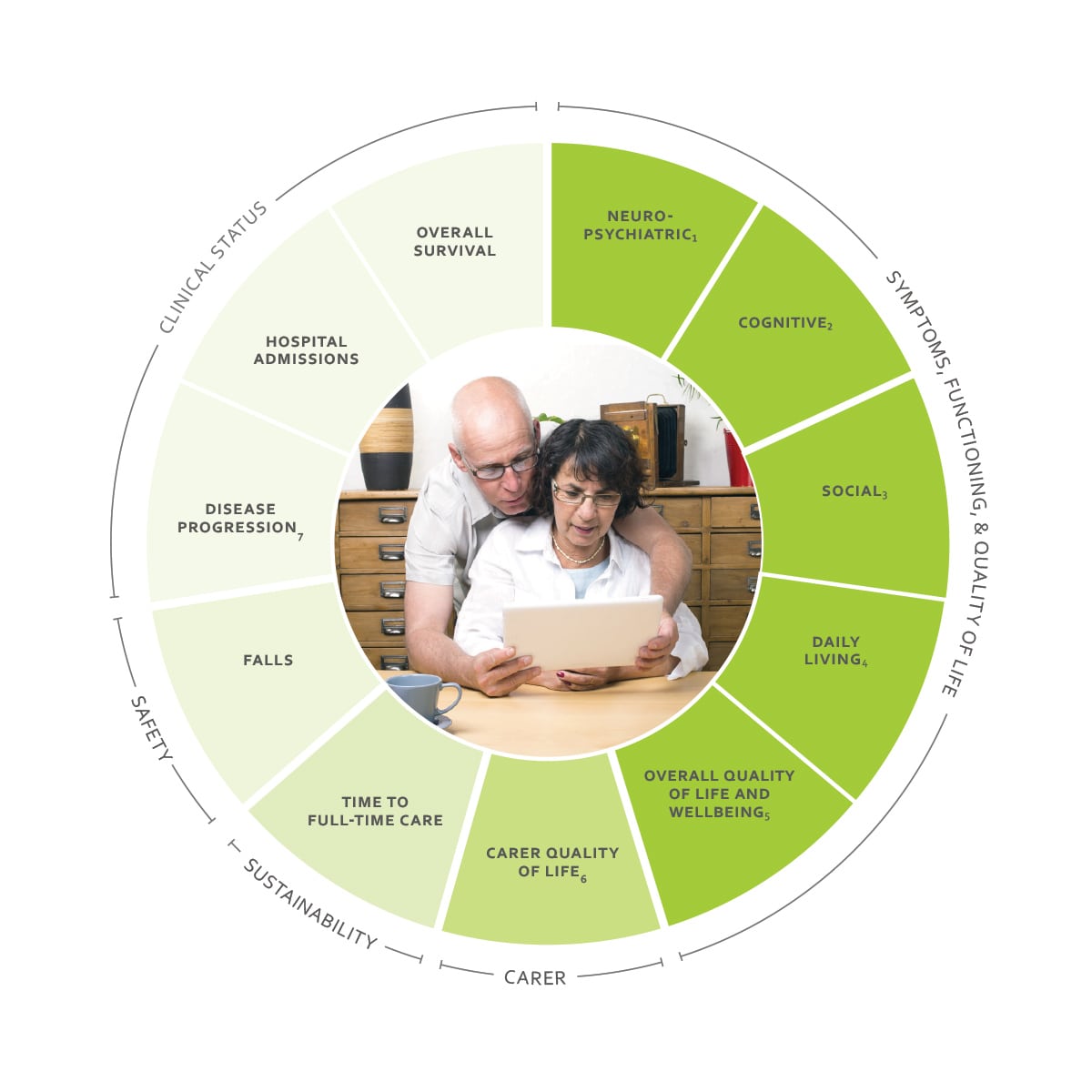 ---
Team that developed this standard
AUSTRALIA
Jan Sansoni | Australian Health Services Research Institute; University of Wollongong
Kate Swaffer* | Dementia Alliance – International and University of Wollongong
FRANCE
Philippe Robert | Nice Memory Centre for Care and Research; Cognition, Behavior and Technology Unit; University of Nice
IRELAND
Helen Rochford-Brennan*
JAPAN
Kentaro Horibe | National Center for Geriatrics and Gerontology
PERU
Mariella Guerra | Instituto de la Memoria
SOUTH KOREA
Ki-Woong Kim | National Institute of Dementia
SWEDEN
Maria Eriksdotter | Karolinska Institute; Swedish Dementia Registry (SveDem)
Miia Kivipelto | Karolinska Institute
SWITZERLAND
Norman Sartorius | Association for the Improvement of Mental Health
UNITED KINGDOM
Beth Britton**
Alistair Burns | NHS England; Manchester Mental Health and Social Care Trust
Geoff Huggins | Scottish Government
Vicky Leah | University College Hospital – NHS Foundation Trust
Gary Morrison | Mental Welfare – Commission for Scotland
Ann Netten | University of Kent
Keith Oliver***
Emma Revnish | Stirling University
Robert Woods | Bangor University
UNITED STATES
Soo Borson | University of Washington – Schools of Medicine and Nursing
Laura Gitlin | Johns Hopkins Center for Innovative Care in Aging
Nancy Hodgson | Johns Hopkins School of Nursing
*Person with dementia
**Former carer, dementia campaigner and policy consultant
***Person with demetia, with Rosemary Oliver | Keith's wife and Carer – Jess Amos & Ingrid Tamuyeye | Keith's Supporters and University of Kent Psychology Students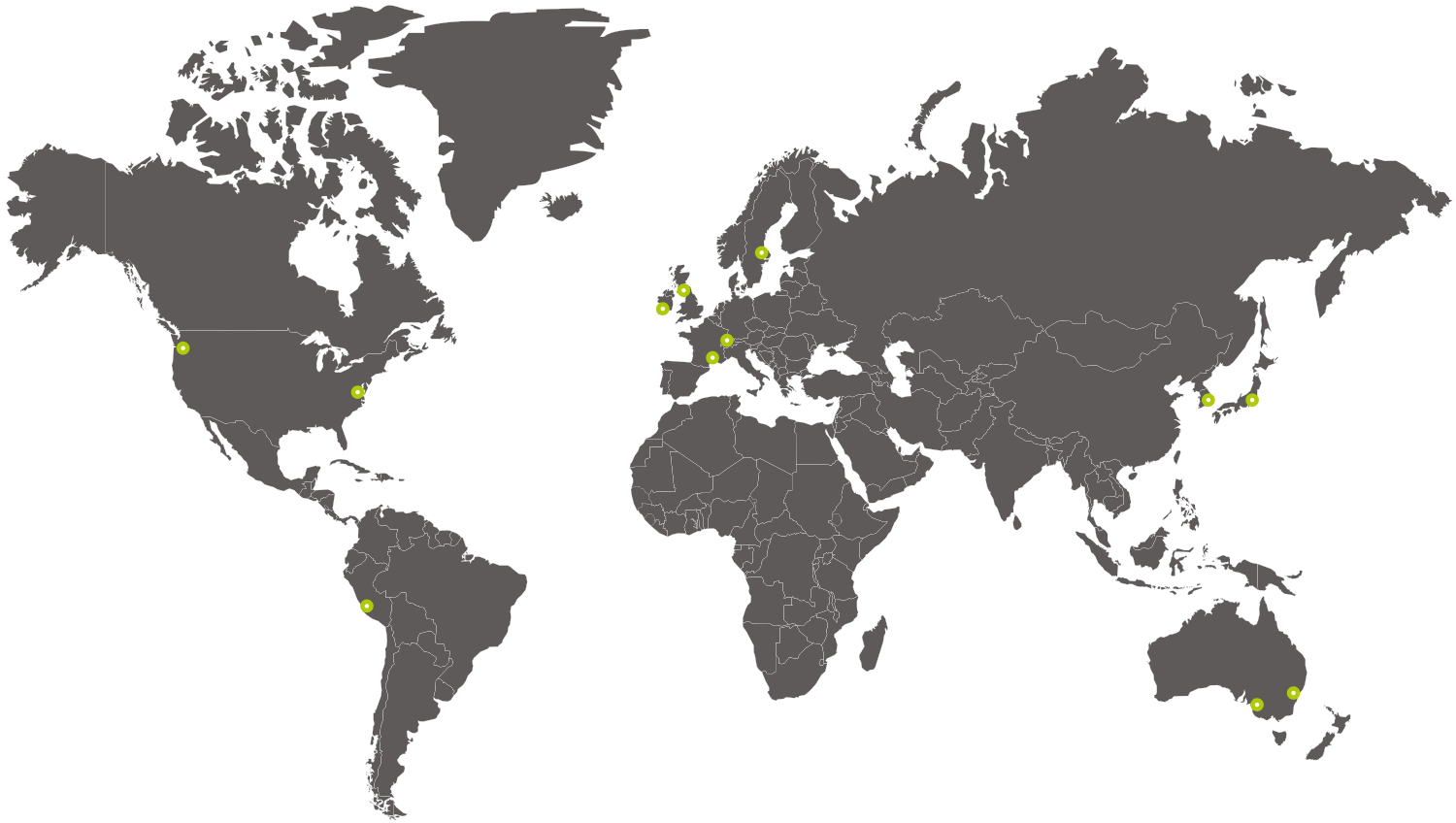 ---