Hand and Wrist Conditions
Details
1 Patient-reported outcome
2 Evaluated via Michigan Hand Outcomes Questionnaire (MHQ)/ Patient-Rated Wrist/Hand Evaluation (PRWHE)/ Boston Carpal Tunnel
Questionnaire (BCTQ) and Patient Specific Functional Scale (PSFS)
3 Evaluated via Goniometry and Kapandji Score (only used for the Thumb Track, Nerve Track and Severe Trauma Track where applicable)
4 Evaluated via hand-held dynamometer
5 Evaluated via Lateral/Key Pinch and Tip Pinch (not applicable for the wrist track)
6 Evaluated via Numerical Pain Rating Scale and Michigan Hand Outcomes Questionnaire (MHQ) / Patient-Rated Wrist/Hand Evaluation
(PRWHE)/ Boston Carpal Tunnel Questionnaire (BCTQ)
7 Evaluated via Weinstein Enhanced Sensibility Test (WEST)
8 Evaluated via Cold Intolerance Symptom Severity questionnaire (CISS) 9 Evaluated via Working Group-designed Return to Work tool
10 Evaluated via EQ-5D-5L
11 Evaluated via Working Group-designed satisfaction with treatment results tool
12 Evaluated via modified Clavien-Dindo Classification for hand surgery
13 Report of any repeat operation for the same condition in the same patient due to disease progression or recurrence, or as follow-up to failed previous surgery. Subsequently, description of new / additional treatment, (within final time point of tracks).
Key:
In addition to the core set there are 5 track specific tracks for each condition.
A= Regular Thumb Track B=Extended Thumb Track C= Regular Finger Track D= Extended Finger Track E= Regular Wrist Track
F= Extended Wrist Track
G= Regular Nerve Track
H= Extended Nerve Track
I= Severe Hand Trauma Track (a score of >50 in MHISS and evidence of 3> damaged structures are required for allocation to this track).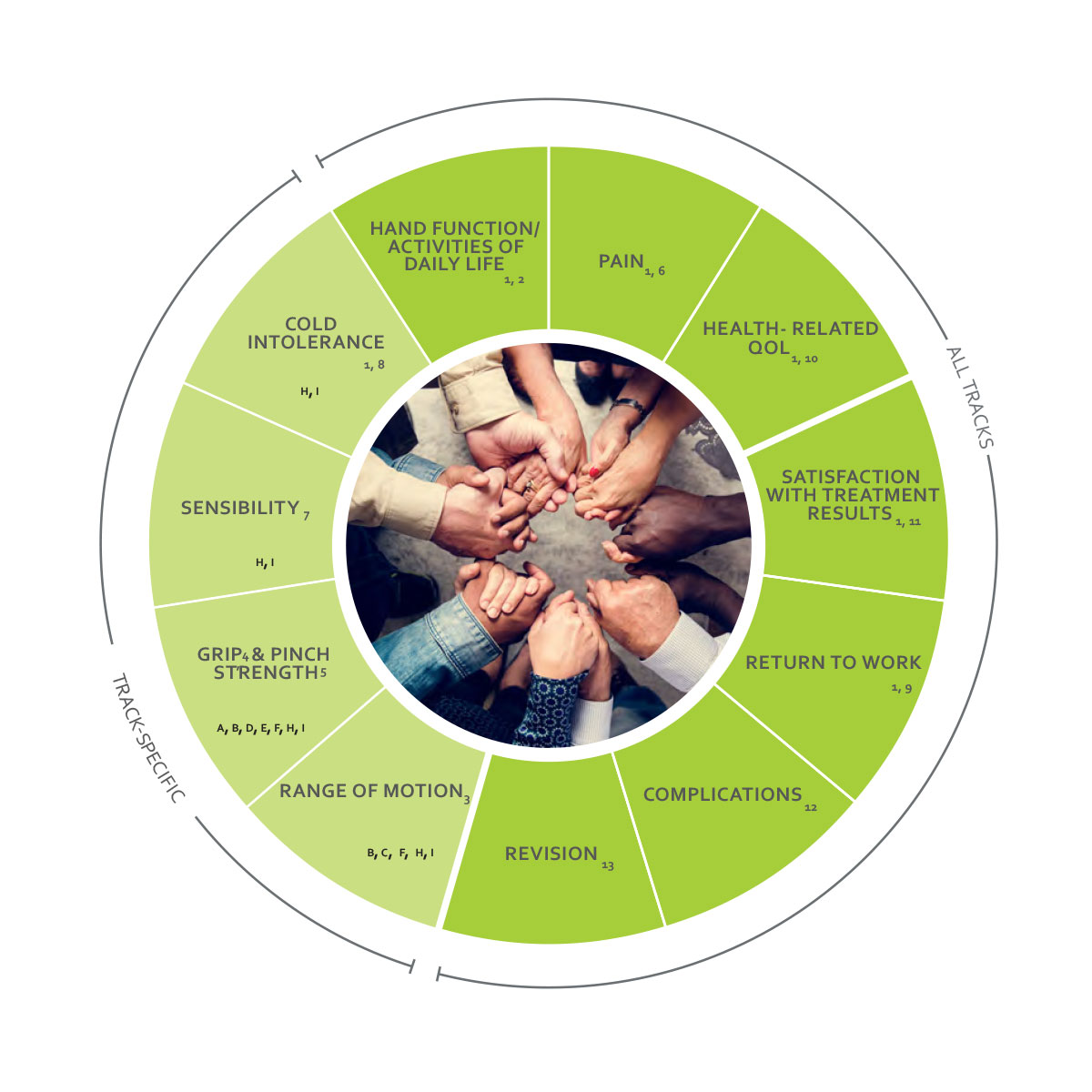 Team that developed this standard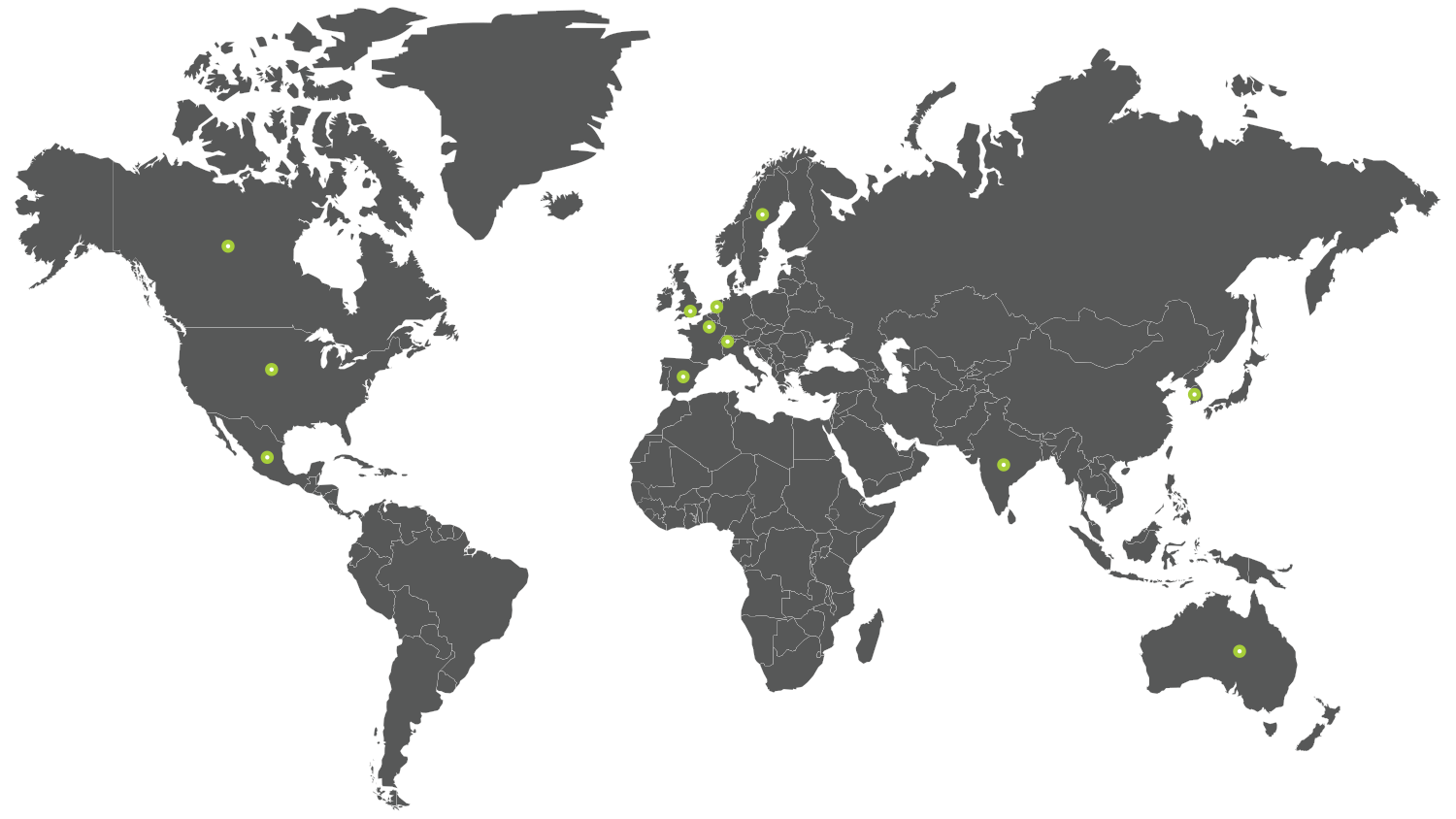 ---