Paediatric Facial Palsy
The ICHOM Standard Set for Paediatric Facial Palsy is the result of hard work by a group of leading physicians, measurement experts and patients. It is our recommendation of the outcomes that matter most to patients with Inflammatory Arthritis. We urge all providers around the world to start measuring these outcomes to better understand how to improve the lives of their patients.
Evaluated via eFACE
Tracked via FACE-QKIDS – Appearance of the face
Evaluated via eating and drinking questions
Evaluated via speech questions
Tracked via Visual Analogue Scale
Evaluated via Snellen Chart
Evaluated via ocular symptoms questions
Tracked via PROMIS Paediatric Global Health
Tracked via PROMIS Peer-Relationships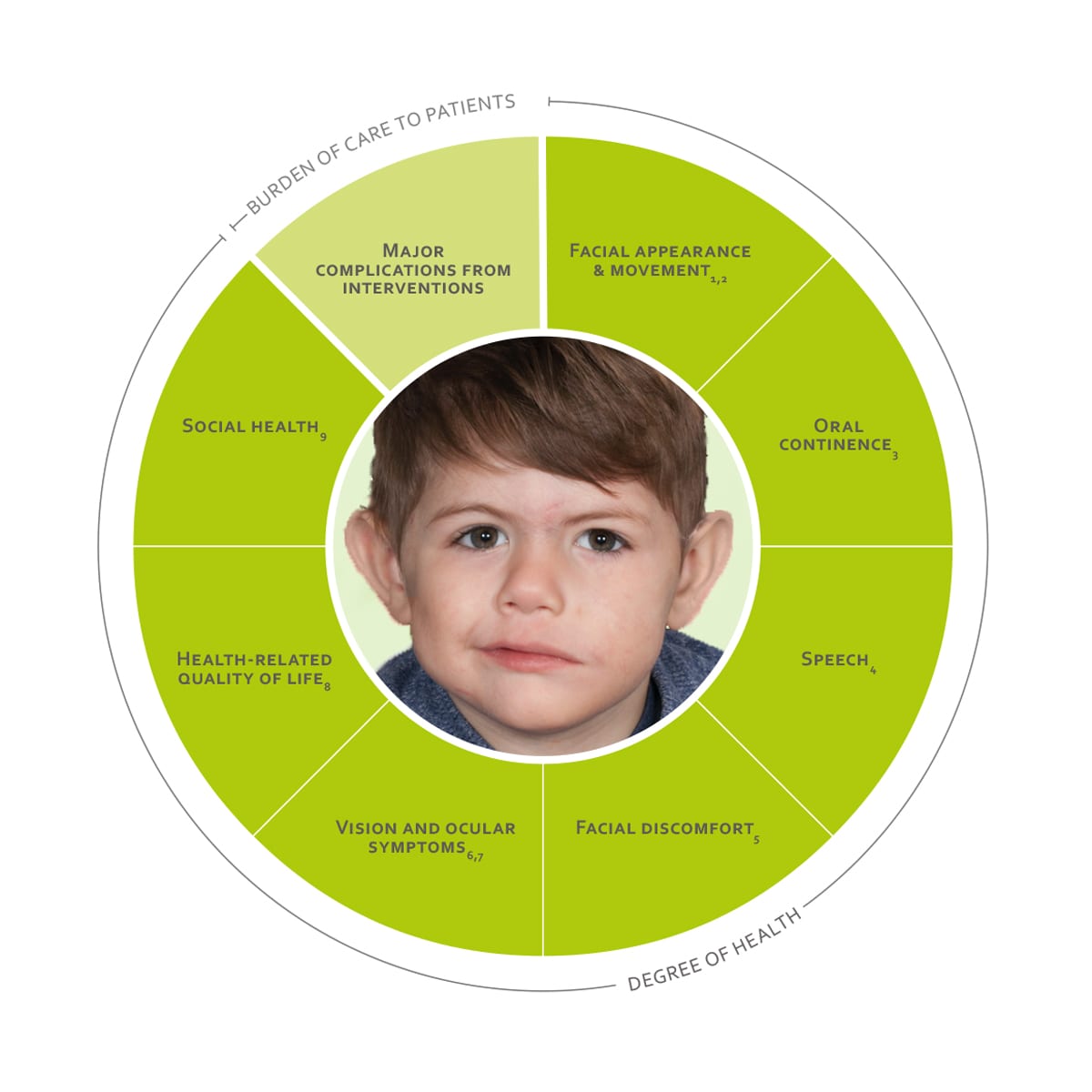 ---
Team that developed this standard
PROJECT TEAM
Chair | Adriaan Grobbelaar | Royal Free Hospital
Research Fellow | Daniel Butler | Imperial NHS Foundation Trust
Core Working Group Member | Tessa Hadlock | Harvard Medical School
Core Working Group Member | Gregory Borschel SickKids
Project Leader | Alethse De la Torre | ICHOM
Standardisation Director | Jason Arora | ICHOM
AUSTRALIA
Christopher Coombs | Southern Plastic Surgery
CANADA
Jocelyne Copeland | SickKids
FINLAND
Sinikka Suominen | Helsinki Uniersity Hospital
JAPAN
Akihiko Takushima | Kyorin University Hospital
MEXICO
Alexander Cárdenas Mejía | Hospital Dr. Manuel Gea González
Evangelina Vazquez Curiel* | Patients for Patient Safety
SPAIN
Teresa González Otero | Hospital La Paz
UNITED KINGDOM
Louise Graham* | Patient Representative
Raman Malhotra | Queen Victoria Hospital
UNITED STATES
Faye Wachs | California State Polytechnic University Pomona
Jacqueline DIels | University of Wisconsin Hospital and Clinics
Kathleen Bogart | Oregon State University Lisa Ishii | Johns Hopkins Hospital
Lisa McKinley* | Facial Paralysis and Bell's Palsy Foundation
Mara Robinson | Massachusetts Eye and Ear Infirmary
*Patient representative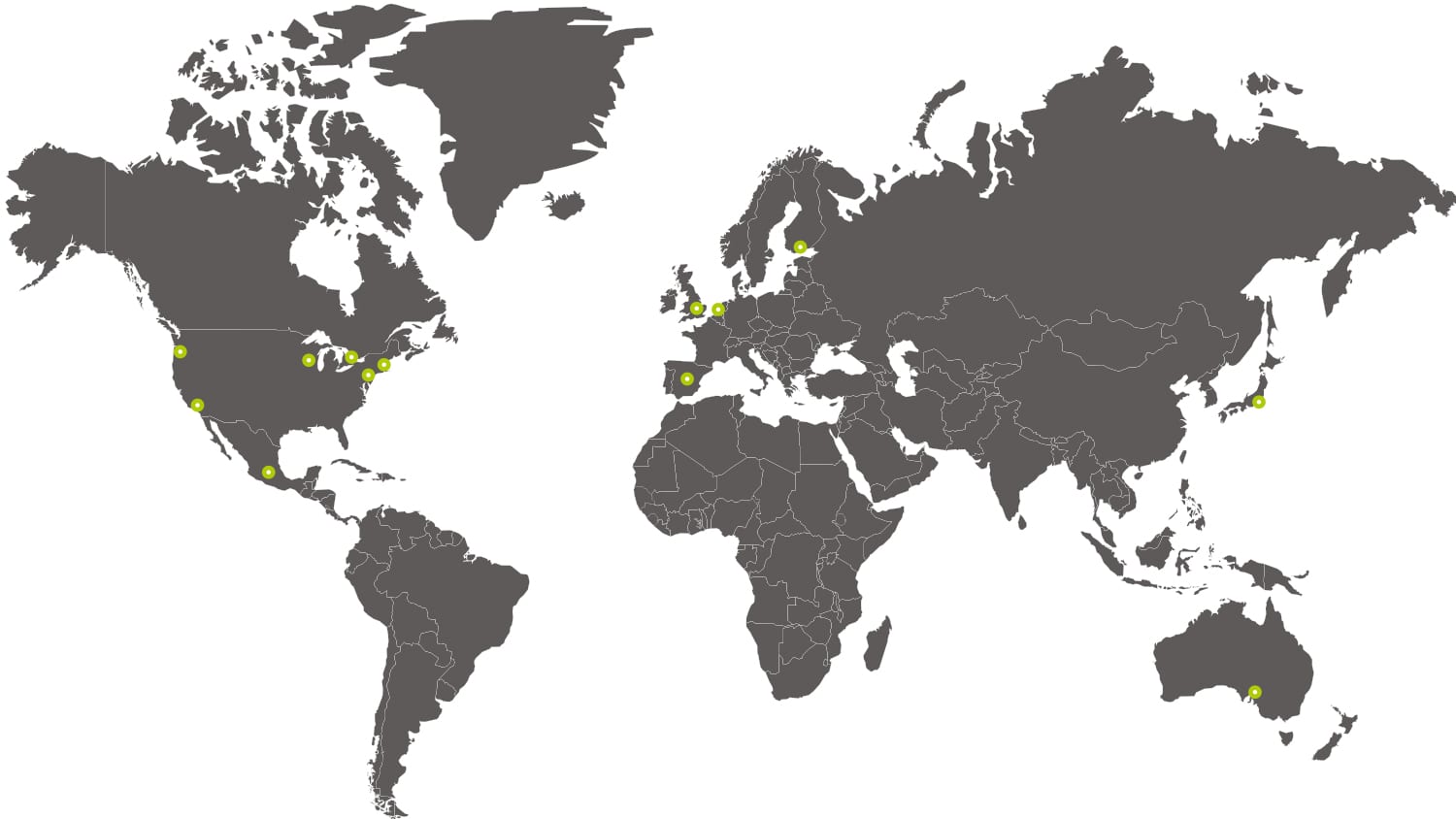 ---
Are you implementing ICHOM Standard Sets?
If your are implementing ICHOM Standard Sets, please help us understand more about your journey by filling in our Implementation Survey. Click on the link below to complete:
View survey
Implementation Map
We would like to add you to our Implementation Map if you are implementing or have implemented ICHOM Standard Sets. Please click on the button below for more information.
Find out more