Venous Thromboembolism
THE ICHOM WORKING GROUP ON VENOUS THROMBOEMBOLISM IS CURRENTLY UNDERWAY. PLEASE SIGN UP ON THIS PAGE TO RECEIVE UPDATES FROM THE ICHOM TEAM.
If you would like to contribute to ICHOM's Venous Thromboembolism Standard set please contact Will at w.likitabhorn@ichom.org.
---
Patient Validation Survey
The ICHOM Working Group for VTE has identified a minimum set of health outcomes that matter to patients, which will guide providers to improve their care in clinical practice.
Please let us know whether you think the health outcomes in our Venous Thromboembolism Standard Set reflect meaningful priorities for patients. To participate in the ICHOM patient validation survey for VTE, please click on the button below:
CLICK HERE FOR SURVEY
---
Professional Open Review Survey
We are also keen to know professionals' and providers' feedback on the identified outcome measures, case-mix variables, and timepoints to collect the information. If you are an expert, provider, clinician, or researcher in the Venous Thromboembolism field and interested in providing us your feedback, please click the following button to complete the Professional Open Review Survey.
CLICK HERE FOR SURVEY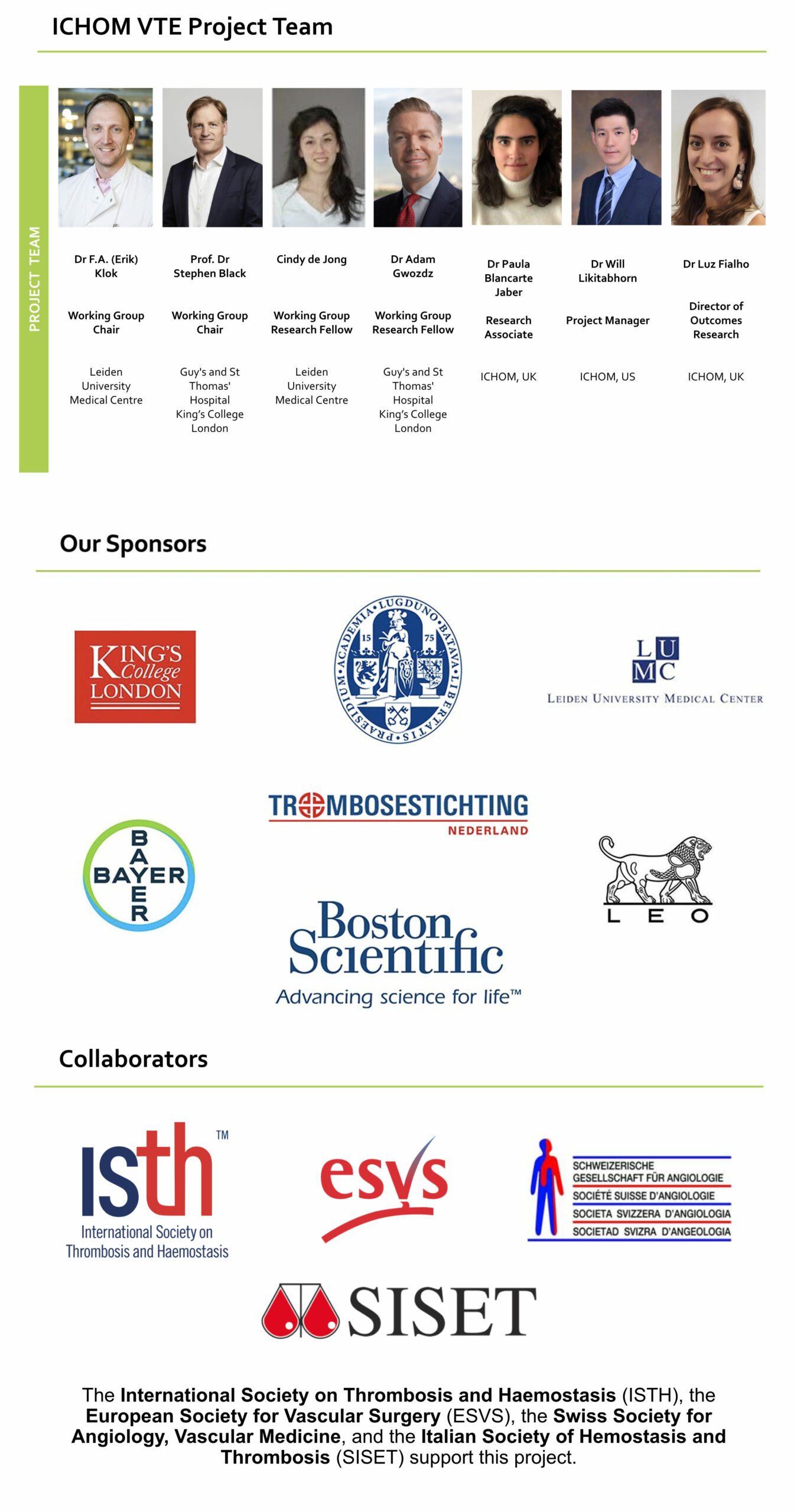 ---
Are you implementing ICHOM Standard Sets?
If your are implementing ICHOM Standard Sets, please help us understand more about your journey by filling in our Implementation Survey. Click on the link below to complete:
View survey
Implementation Map
We would like to add you to our Implementation Map if you are implementing or have implemented ICHOM Standard Sets. Please click on the button below for more information.
Find out more