Pregnancy And Childbirth
The ICHOM Set of Patient-Centered Outcome Measures for Pregnancy And Childbirth is the result of hard work by a group of leading physicians, measurement experts and patients. It is our recommendation of the outcomes that matter most to persons experiencing Pregnancy And Childbirth. We urge all providers around the world to start measuring these outcomes to better understand how to improve the lives of their patients.
Tracked via the PROMIS-10
Evaluated with the PHQ-2, optional follow-up with the EPDS
Option to track via the BSES-SF
Tracked via the ICIQ-SF and Wexner, Wexner and the PROMIS SFFAC102
Tracked via the MIBs
Tracked via the BSS-R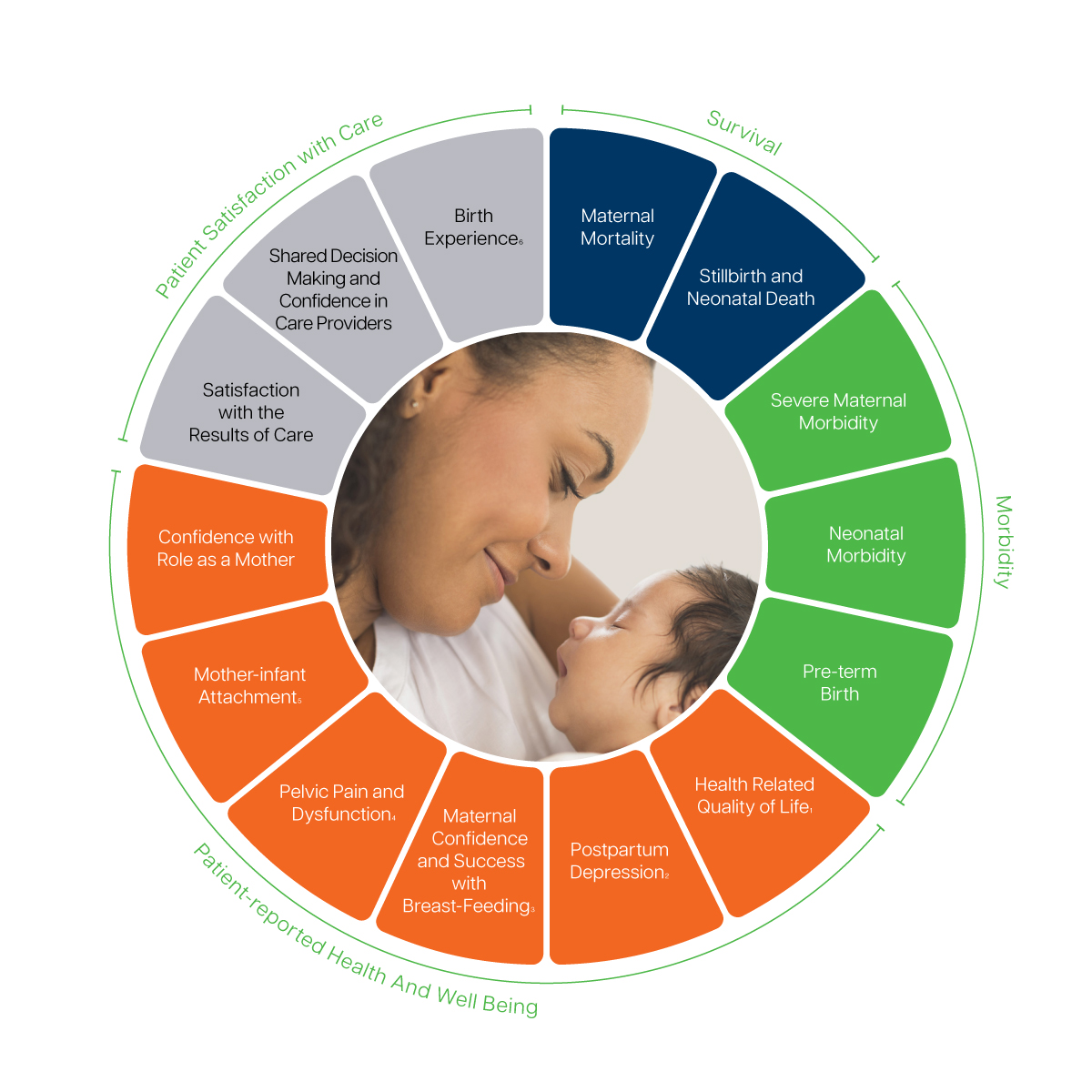 Implementation Resources
You will need a Connect account to access the following documents:

All of the basic information you need to implement ICHOM Sets is available in the links above.
However, for a faster, more easily integrated process, we offer digitised versions of the Set measures. These are designed for immediate upload to existing EMR systems.
This is available as part of our Accreditation package, which recognises your work in putting patient outcomes at the heart of treatment.
---
Team that developed this set
AUSTRALIA
Tessa Kowaliw* | South Australian Reform Association Inc.
Rod Petersen | Women's and Babies' Division, WCHN
ITALY
Anna Marie Speciale | American College of Nurse Midwives
SOUTH AFRICA
Stefan Gebhardt | Tygerberg Hospital
UNITED KINGDOM
Mathew Coleman | University Hospital Southampton, NHS
James Duffy | Crown Initiative
SWEDEN
Isis Amer-Wahlin | Sveus, Stockhom County Council, Karolinska Institute
MALAYSIA
J Ravichandran R Jeganathan | National Obstetric Registry
Shamala Devi Karalasingam | National Obstetric Registry
NETHERLANDS
Gouke Bonsel | Erasmus Medical Center
Arie Franx | Utrecht Medical Center
Floris Groendendaal | Utrecht Medical Center
Irwin Reiss | Erasmus Medical Center
Marije de Ruiter | Utrecht Medical Center
UNITED STATES
Allyson Brooks | Hoag Memorial Hospital
Tracy Flanagan | Kaiser Permanente
Meredith Greene | Massachusetts General Hospital
Elliott Main | Sutter Pacific Medical Foundation, CMQCC
Marlin Mills | Hoag Memorial Hospital
Malini Nijagal | Boston Medical Center
Michelle Owens | University of Mississippi Medical Center, ACOG
Carol Sakala | National Partnership for Women & Familiess
Rachel Thompson | The Dartmouth, Institute for Health Policy and Clinical Practice
*Patient representative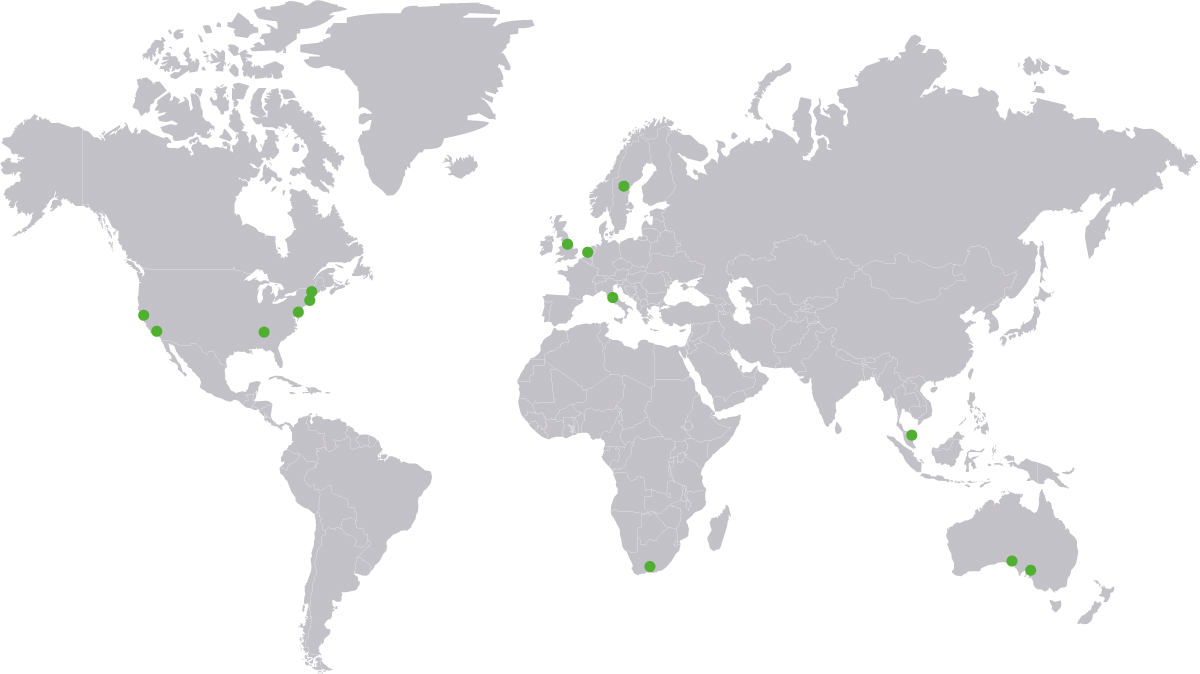 ---
Are you implementing ICHOM Sets?
If your are implementing ICHOM Sets, please help us understand more about your journey by filling in our Implementation Survey. Click on the link below to complete:
View survey
Implementation Map
We would like to add you to our Implementation Map if you are implementing or have implemented ICHOM Sets. Please click on the button below for more information.
Find out more